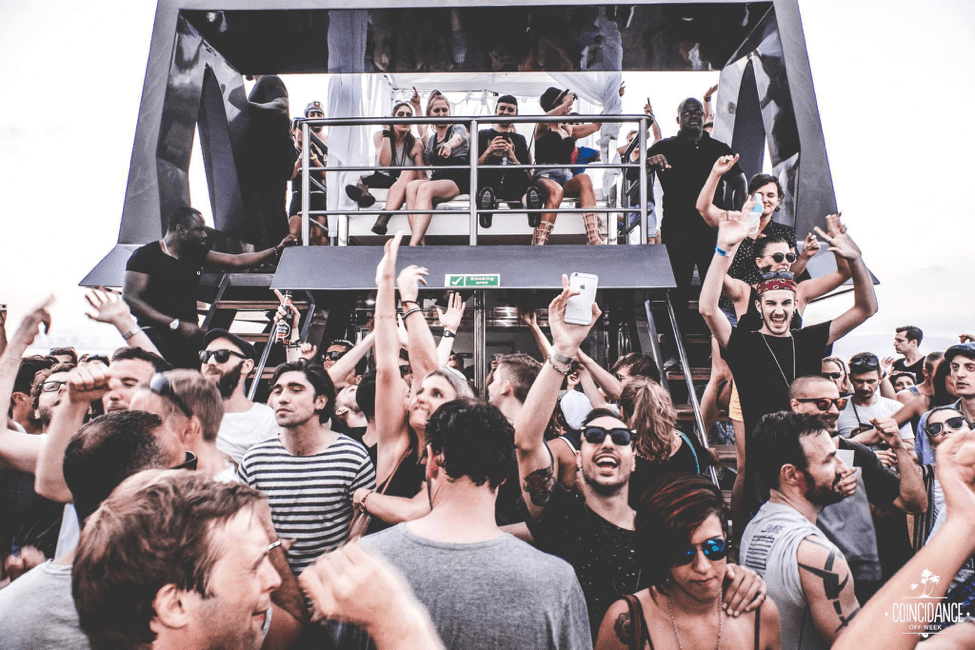 Coincidance Announces Boat Party In Sonar Off-Week Barcelona
COINCIDANCE is back on June18! After the epic Coincidance Festival closing party in the Sacbe jungle (party lasted till 5pm!), Coincidance strikes back with another unique event in a unique location: Off Week Boat Party in Barcelona.
In its second edition in Playa del Carmen, Coincidance Festival NYE was a complete success; with 4,000 people, more than 20 accredited Press and 50 artists it has become a landmark on the electronic music scene in North America (selected by Thump and Pulse Radio as one of the best festivals of 2015), and now it comes back with nothing less than a luxurious yacht party in the Mediterranean Sea…
The Coincidance crew in the NYE festival (December 30 – January 2 hosted in La Santanera, Coco Maya, Reina Roja Hotel and the Secret Sacbe Jungle) was top notch with artists like Jimpster, Crazy P, La Fleur, Robert Babicz, Miguel Puente, Balcazar & Sordo, Deborah de Luca, Louie Fresco, Fred Everything, Ninetoes, Jay Haze and emerging artists such as Metrika or Alex Ferrer, provided state of the art sets during the 4 days of the festival, together with Axel Boman, Burnski and Joeski who delivered their expertise in the Coincidance Tour through Latin America and the US. Coincidance ended up 2015 with a big smile as one of the main "boutique festival" references nowadays.
The Closing Party of the Festival was held in the magical Sacbe jungle, (2nd best place to party worldwide according to Pulse Radio, right after Berghain) a truly amazing way to end the festival with the best vibe and music from Fur Coat, Franscesca Lombardo, DVS1, Einmusik and Agents of Time amidst the artist who brought their talent for such a special occasion.
"Coincidance were four days of exquisite holidays that will stay in our memory forever, this New Year, we were able to participate in one of the most amazing experiences of our lives" – THUMP
Now, COINCIDANCE is back on JUNE 18 (17:00 – 22:00PM) for the Sonar / Off Week in Barcelona with a gorgeous yacht right from the Batman movies and with some of the artists that created the magic back in Mexico:
– Fur Coat (VEN) – Francesca Lombardo (IT) – Funk D´Void (UK) – La Fleur (SWE)
Regular and VIP tickets are available now – Early Bird sold out. Very limited availability:
• Regular Ticket: 40€
• VIP ticket: 100€
Buy tickets here: http://www.residentadvisor.net/event.aspx?813234
For more info about prices, latest news, detailed lineup, and other activities visit www.coincidance.org
Stay connected on Facebook and Twitter for updates and announcements on Coincidance events.