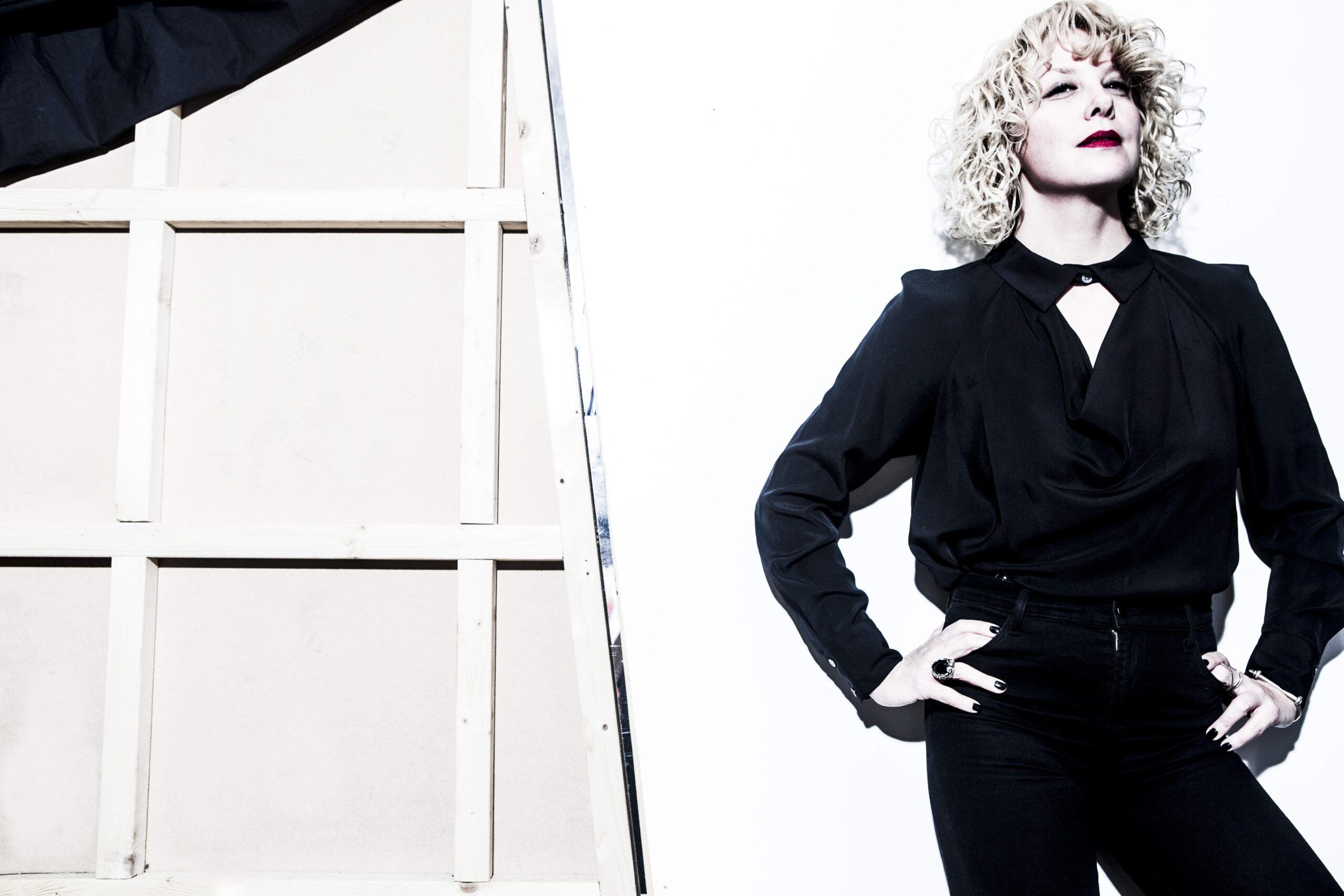 Heidi Relaunches Jackathon Label With DJ T. & Emanuel Satie + Events + Radio 1 With Weatherall
"I'm extremely excited to bring back Jackathon Jams Recordings. Kicking it off with a mega fresh new release from a dear old friend who helped me put the Jack in Jackathon way back when I started out in this biz. DJ T. he was there at the beginning and I'm so pleased to have him and his partner on this EP, Emanuel Satie, kick start the label again. All 3 tracks including the Kill Frenzy remix have been burning up my sets for the past few months and light the dance floor on fire. If this EP doesn't get your ass moving I will hang up my headphones for life! Big hot sweaty love from me." HEIDI
Heidi has announced the relaunch of her Jackathon Jams label. After a short hiatus, the first release is a 3-track collaborative EP from DJ T. vs Emanuel Satie featuring two new productions 'Break Loose' and 'Feeling You' featuring Joe le Groove, and a remix of 'Break Loose' by Kill Frenzy. The EP will be released on 1 April and will be the first Jackathon Jams release distributed via a new deal with !K7. Further releases will be revealed in the spring.
Alongside the return of the label, the first phase of a 2016 series of Jackathon parties will launch on 9th April with a joint party with Hot Since 82's Knee Deep at London's Suffolk Street Warehouse, where Heidi will be joined by Catz N' Dogz, Marc Houle (Live), Mike Servito, and Curses. Later that month Heidi will take Jackathon back to it's first beginnings at Berlin's Watergate (22/4), then hitting Shindig in Newcastle (1/5), then onto do a special showcase at Razzmatazz in Barcelona for Off-Sonar Week (16/6) before travelling to Croatia for a Jackathon party at Hideout. Further parties will be announced soon, including Jackathon's return to Ibiza…
Outside of Jackathon, Heidi's DJ dates in March include four shows in Miami, via Dusky Presents, Disclosure's Wild Life Day Party, Knee Deep In Miami, and Get Lost. In April, her first festival dates of 2016 will see her perform at Stockholm's Love Affair Festival, Annie Mac's Lost & Found festival in Malta, and Snowbombing. Further festival shows include Lost Village, Movement, Parklife, Lovebox, Melt, and Creamfields (please see below for full listings info).
Heidi holds the longest standing BBC Radio 1 Residency show on the station, selecting the best underground house and techno every last Thursday of the month. On 31st March, Heidi will co-host the show with her biggest musical inspiration, Andrew Weatherall.
Launched in 2012, Jackathon Jams discography included cuts from Maya Jane Coles, Tini, Miss Kitten, Alexis Raphael, Jesse Perez, Jimmy Edgar, Waifs & Strays vs Lukas, Rob Amboule feat. Derrick Carter, DJ Sneak, Kim Ann Foxman, Soul Clap, Catz N' Dogz, and more.
JACKATHON PARTIES – FIRST PHASE
9th April – Knee Deep in London X Heidi Presents The Jackathon @ Suffolk Street Warehouse, London, UK
With Catz N' Dogz, Marc Houle (Live), Mike Servito, Curses
22nd April – Jackathon @ Watergate, Berlin, Germany
Lineup TBA
1st May- Jackathon @ Shindig, Newcastle, UK
With Tom Trago, Kim Ann Foxman & Jasper James
16th June- Jackathon @ Off Sonar – Razzmatazz, Barcelona, ES
Lineup TBA
29th June – Jackathon Pool Party @ Hideout Festival, Croatia
With Catz N' Dogz & Jasper James
HEIDI DJ DATES:
MARCH
Saturday, 12 March – Canal Mills, Leeds, UK
Wednesday, 16 March – Dusky Presents, Treehouse, Miami, USA
Thursday, 17 March – Disclosure Wild Life Day Party, Delano, Miami, USA
Thursday, 17 March – Knee Deep In Miami, Heart, USA
Friday, 19 March – Get Lost, Miami, USA
Saturday, 26 March – Electron Festival, Geneva, Switzerland
APRIL
Saturday, 2 April – Stockholm Love Affair Festival, Stockholm, Sweden
Sunday, 3 April – Annie Mac's Lost & Found, Malta
Tuesday, 5 April – Kerri's Kaoz Theory, Igloo Party Snowbombing, Mayrhofen, Austria
Tuesday, 5 April – Knee Deep in Snow @ Snowbombing, Mayrhofen, Austria
Friday, 8 April – Reading Rooms, Dundee, Scotland, UK
Saturday, 16 April – Tijana Warehouse, Belgrade, Serbia
Friday, 29 April – Treatment, Y-Plas, Cardiff, UK
MAY/FIRST SUMMER TOUR DATES
Saturday, 28 May – Lost Village Festival, Lincolnshire, UK
May – Movement, Detroit, USA
Saturday, 11 June – Parklife Festival, Manchester, UK
Thursday, 30 June – Hideout Festival, Croatia
Friday, 15 July – Lovebox, London, UK
Sunday, 17 July – Melt!, Berlin, Germany
Friday, 12 August – Boardmasters Festival, Newquay, Cornwall, UK
Saturday, 27 August – Creamfields, Warrington, Cheshire, UK (Pete Tong Arena)