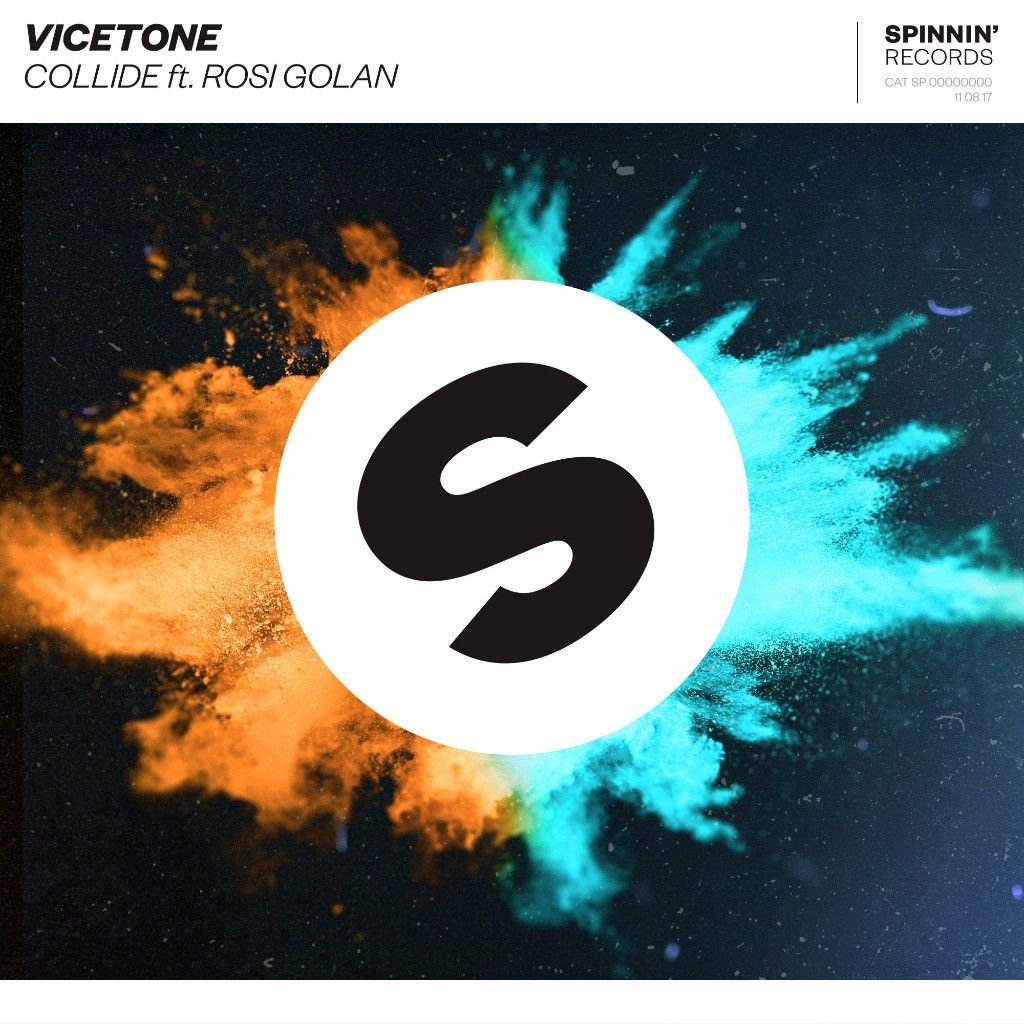 Vicetone ft. Rosi Golan - Collide
Dutch duo Vicetone present their new single 'Collide' feat. Rosi Golan, out today via Spinnin' Records.

'Collide' is a summery embodiment of Vicetone's finely polished production skills. Built around a dreamy chime-led introduction, the catchy single boasts upbeat and full bodied synth melodies which launch into a stomping bass-backed drop.

Vicetone says, "When Rosi first sent over her vocal, we knew we had received something special. We loved her chorus and wanted to incorporate her voice in the hook of the instrumental. After we worked on it for an hour, we sent her our initial idea and she loved the idea! It didn't take long at all to finish the track. We're very excited to see how the track will do – it's a true labor of love from all people involved."

With the release hot on the heels of their previous single 'I Hear You', Vicetone, consisting of childhood friends Ruben Den Boer and Victor Pool, have been making music together over the course of the past 5 years.
Their Nicky Romero collaboration 'Let Me Feel' hit #1 on the Beatport charts in 2015. The duo, famed for their vibrant vocal hooks and atmospheric productions, also achieved over 18 million Spotify streamswith 2016 summer anthem 'Nevada' feat. Cozi Zuehlsdorff and produced 'Apex' as part of Monstercat's soundtrack for the highly popular Rocket League video game.

Another product from Holland's thriving dance scene, Vicetone have toured relentlessly throughout their music career so far and are currently in the midst of another busy summer schedule, where they have performed shows at Ultra Europe, and various dates in China and North America. Captivating audiences with their energetic sets, the duo have recently completed their Asia Tour, and a debut performance atCorona Sunsets in London – all to critical acclaim.