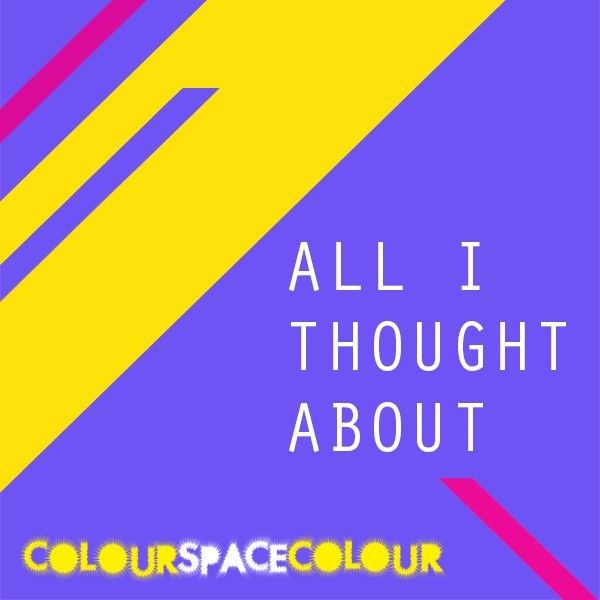 colourspacecolour - colourspacecolour – All I Thought About
Last week Sydney synth-pop duo, colourspacecolour, revealed 'All I Thought About,' the next single to fall from their recently released, debut EP.

'All I Thought About' is one of the first tracks Jules and Claud ever recorded together, and it's also one of the most factually accurate songs they've written. This trait is evident in the song's deep emotion; the love, the pain, the happy and the sad.

As it opens with the sweetest of lullabies, 'All I Thought About' invites you into its comforting embrace. The cloak of serenity is soon discarded as it erupts into a chorus of soaring synths, pulsing electronic beats and a siren of echoing vocals.

Stream:


"We wanted this track to have some serious contrast – the sparse verses against the explosive chorus makes it a bit of an emotional roller coaster. We added a few intergalactic space vibes to make it sound big – like the big relationship disaster it's based upon" – colourspacecolour

Along with the release of 'All I Thought About' this week, colourspacecolour are also premiering a Kevin K Lee (of Grand Temple Films) directed music video for another of the EP's tracks, 'Lonely Heart'. The video tells the story of two fruits who find themselves in direct competition with each other in the cut-throat orange market, a tale that ends with the ultimate showdown.

Watch:


You can get a free download of 'All I Thought About' via colourspacecolour's Soundcloud page, and it can also be found on their self-titled debut EP, available now from iTunes and on Spotify.
Sydney fans can catch colourspacecolour doing their thing live this Saturday night at the Oxford Art Factory, as they support Perth's Flower Drums on their 28 Mansions Tour – you can find all of those details here: http://on.fb.me/1Jnst7T