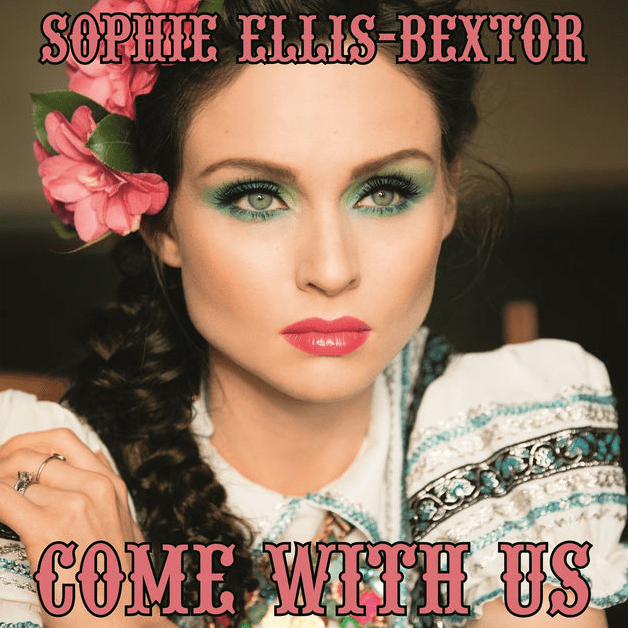 Sophie Ellis-Bextor - Come With Us
Sophie Ellis-Bextor has announced she will release her new album Familia on 2nd September which will be preceded by new single Come With Us, available to download now and impacting on 26th August, both via her own label EBGB's and Red/Essential.

Familia will be Sophie Ellis-Bextor's sixth studio album and follows her #4 charting and silver certified album Wanderlust, which marked a critically acclaimed change in musical direction for Sophie. Released in January 2014, Wanderlust went on to spend 6 months in the UK chart and gave Sophie her first top 10 record since 2007's Trip The Light Fantastic.

Following suit with her last record, Familia was also co-written, produced and arranged by acclaimed singer-songwriter and good friend Ed Harcourt and was recorded in London with a close-knit group of musician friends. Inspiration for the record, which can be clearly seen in the album's accompanying artwork and images, comes from Latin America. Sophie says;

"My new album Familia is the bolshier, more extrovert little sister to Wanderlust. It sees the Wanderlust girl move away from Eastern Europe to the warmer, sunnier climate of Latin America where she's swapped vodka for tequila."

The lead track into the record Come With Us brings with it a touch of Sophie's original disco sound. Upbeat from start to finish, it is an instant disco-pop track that is as modern as it is retro with a completely addictive chorus. Sophie says it is "what happens when Ed Harcourt and I write Four on the floor. It is a live disco song about the lure of a cult." It can be listened to here Come With Us.

Familia features 11-tracks, which continue to showcase Sophie's newfound lyrical and musical maturity, from the beautiful and emotive Unrequited to the synth-laded ballad Death Of Love and the alt-pop buoyant opener Wild Forever. The full tracklisting is as follows:

1.Wild Forever
2.Death Of Love
3.Crystallise
4.Hush Little Voices
5.Here Comes The Rapture
6.Come With Us
7.Cassandra
8.My Puppet Heart
9.Unrequited
10. The Saddest Happiness
11. Don't Shy Away

After a busy live circuit around Wanderlust with packed out festival performances and sold out headline tours, which garnered a host of rave live reviews, Sophie will be launching Familia with a one-off intimate London show at Bush Hall on Thursday 8th September.