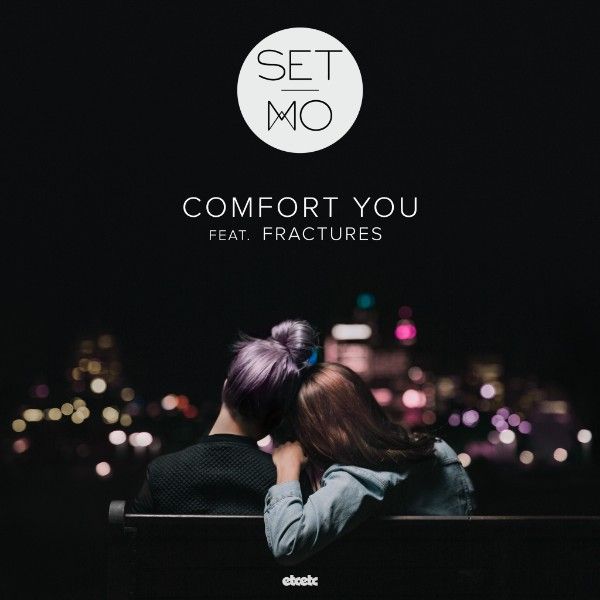 Set Mo - Comfort You
Sydney duo Set Mo (Nick Drabble & Stu Turner) had a massive 2015 with their breakthrough single 'White Dress' being one of the most played songs on triple j, getting millions of plays online (including 3 million plays on Spotify alone), as well as touring the country including playing a slew of festival sets including Splendour In The Grass, Field Day, Mountain Sounds and Beyond The Valley. Set Mo were picked by Pulse Radio as one of the 'Breakout Stars of 2015' and 'White Dress' was also named as one of the 'Best Tracks of 2015' by inthemix. Set Mo have also garnered attention internationally, with Radio 1's Pete Tong supporting their follow up single 'Chasing Forever' and 'White Dress' being picked up for a European release.
Set Mo now present their first single of 2016, 'Comfort You', a collaboration with Melbourne songwriter and producer Fractures, as premiered via Complex UK.
'Comfort You' is another step forward in the songwriting process for Set Mo, with moody verses contrasting with an uplifting chorus describing being there for someone in a time of need. Set Mo explain how the track came together: "We're constantly developing our writing process and this particular song was a first for us. In the past we've played vocalists backing tracks that we'd already written. On this one we met Fractures for the first time in person and then all got in the studio and started the track together, which we wrote the majority of in one day. We definitely all got along very well and appreciated each person's taste in music. Then the next time Fractures was in Sydney we all got together and wrote the lyrics based around the concept of comforting someone and then Fractures brought them to life with a breath-taking vocal performance."