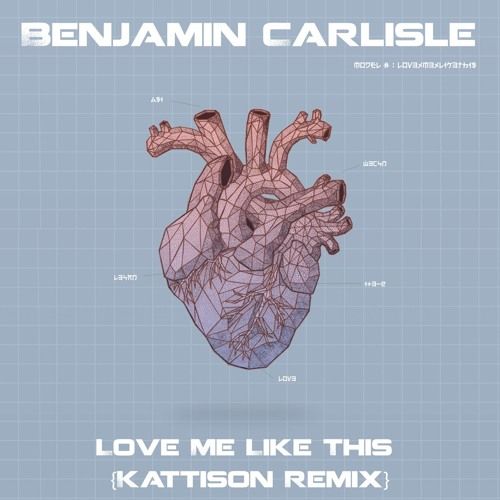 Benjamin Carlisle - Love Me Like This (Kattison Remix)
Benjamin Carlisle's inaugural release 'Love Me Like this (Icarus mix)' has garnered attention from DJs across the globe. With stalwart of the bass scene, Jaguar Skills, transforming the track into an energy-fuelled drum & bass anthem, new-kid-on-the-block Kattison has now showcased his own rendition – 'Love Me Like This (Kattison Remix)' is out now via Insanity Records.
Adding an injection of darkness to Benjamin's euphoric summer soundtrack, Kattison's remix of 'Love Me Like This' combines a blend of bass-fuelled melodies and ethereal synths to create a genre-bending piece. Keeping segments of the original vocals, Kattison loops and effects them, laying the top-line over a bouncing bass melody and driving the dark groove of the track. Adding a layer of jittery percussion to the mix, Kattison creates a temporary tribal-house vibe, complementing the bass-centred edits seamlessly. Kattison's remix of 'Love Me Like
This' is available to purchase via all digital retailers now.
Benjamin Carlisle's 'Love Me Like This' (Icarus Mix) has been the track on everyone's lips since its release on Insanity Records in April. Garnering attention from the likes of Sam Feldt, Paul Oakenfold and Mista Jam, who premiered the track as his 'Inbox Fresh' track on BBC Radio 1xtra, Benjamin has asserted himself as a serious contender in the electronic music space. Make sure to keep up to date with his socials for all upcoming news.