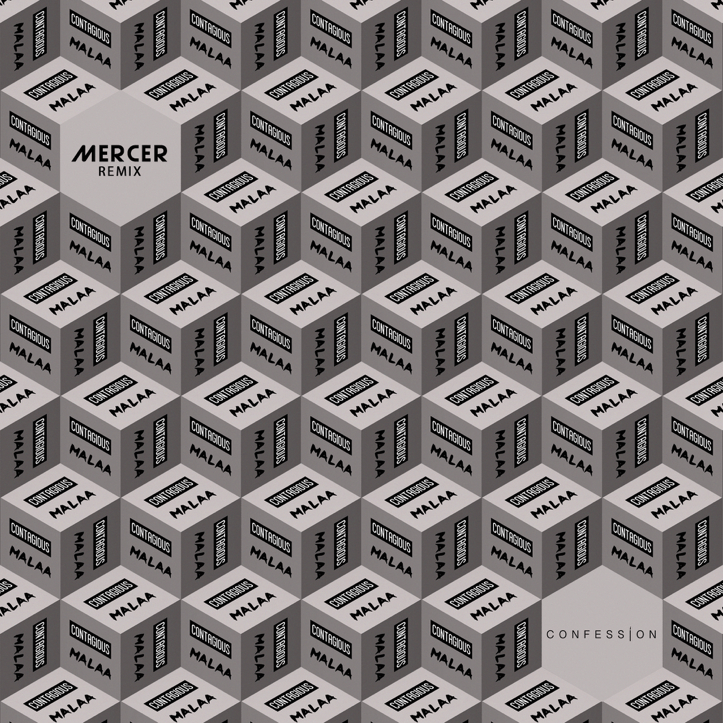 MALAA - Contagious (Mercer Remix)
Fresh off a week that saw the release of 2 EP's on Tchami's Confession label, Mercer is back for yet another appearance on the rapidly expanding imprint with a remix of MALAA's 'Contagious'. Currently available for streaming & purchase on all platforms, the massive remix will undoubtedly be a favorite of long time label followers & newcomers alike.
LISTEN: MALAA – CONTAGIOUS (MERCER REMIX) [CONFESSION]
Arriving nearly 1-month prior, MALAA's 'Contagious' took a dark tech-house leaning tone, striking a chord with his ravenous following. Mercer's reinterpretation of the track riffs on the original vocal cut, adding in a lengthy build culminating with a bone-crushing drop. Less melodic than some of his previous releases, fans will appreciate his return to the heavier side of house, especially courtesy of Tchami's red-hot label Confession.
PURCHASE: MALAA – CONTAGIOUS (MERCER REMIX) [CONFESSION]
Both Mercer and MALAA have become synonymous with Confession, and are undeniable fan favorites. Releasing on the brink of festival season, Mercer's 'Contagious' remix will be making appearances in countless sets shortly! Look out for further releases from Tchami's Confession soon, and follow both Mercer and the label via the links below.
MERCER SOCIALS
MALAA
Facebook
Twitter
Soundcloud
CONFESSION SOCIALS