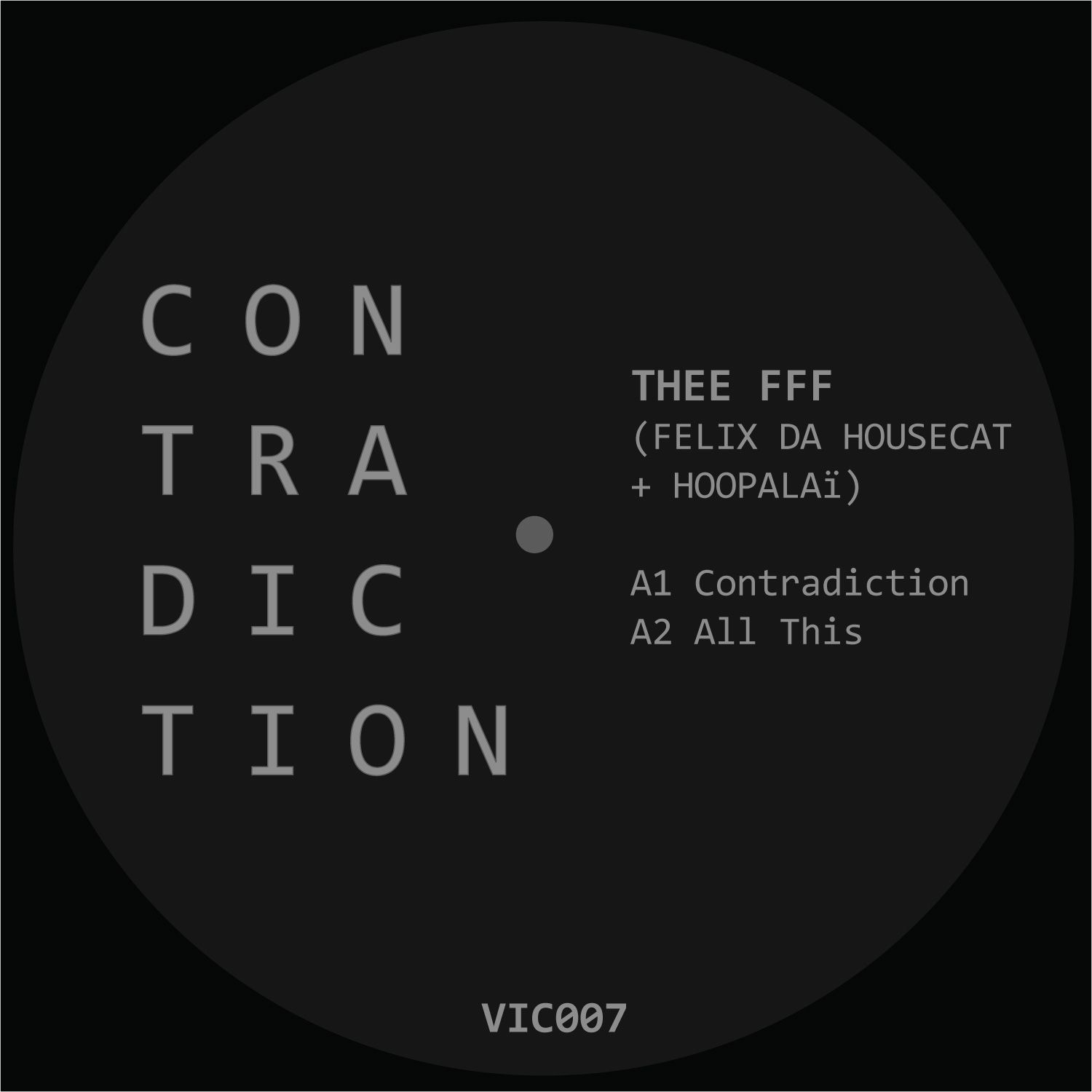 Thee FFF - Contradiction EP
On November 24, Montreal's dynamic duo Hoopalaï (Kindisch) partners up with the legendary Felix Da Housecat once more, showing off their fresh, new alias: Thee FFF. This time around, the group joins Montreal-based imprint Victims Music Company, blending groovy Chicago House elements, with obscure, minimal techno twists that make up Contradiction. The result is an alluring, two-track EP, perfect for those late-night slots.
Having celebrated their debut release "It's So Much Fun", a remix on Lee Foss' Repopulate Mars label, Thee FFF is back at it again, signalling to music lovers that this new project is here to stay. It's a sound rooted in sinfully, groovy basslines, quirky accents and playful vocals that is quickly becoming signature to Thee FFF.
"Contradiction" — Housey vocals immediately grab our attention, pulling us into the peculiar depths of this track. We're locked into a minimal, yet infectiously groovy bassline. A build up of static and buzzing effects create an eerie vibe, while percussion drums roll on, intensifying the energy. There's a heavy chugging and low slung, thumping bass that gives this record a slightly lackadaisical feel. All the while, a warped taunting vocal calls out "Contradiction" above abstract, rural soundscapes to create a warm, slow techno rolling energy.
"All This" — rhythmic percussion tantalizes our ears, while sharp, zipping synths weave in and out. A hypnotic groove sweeps over us and we're lured into the darkness of "All This". Thee FFF plays with various effects and icy reverb to create an all-encompassing atmosphere. A simple chord melody plays out for a majority of the record. It's suspenseful. It's futuristic. It's hypnotic. It's Thee FFF.