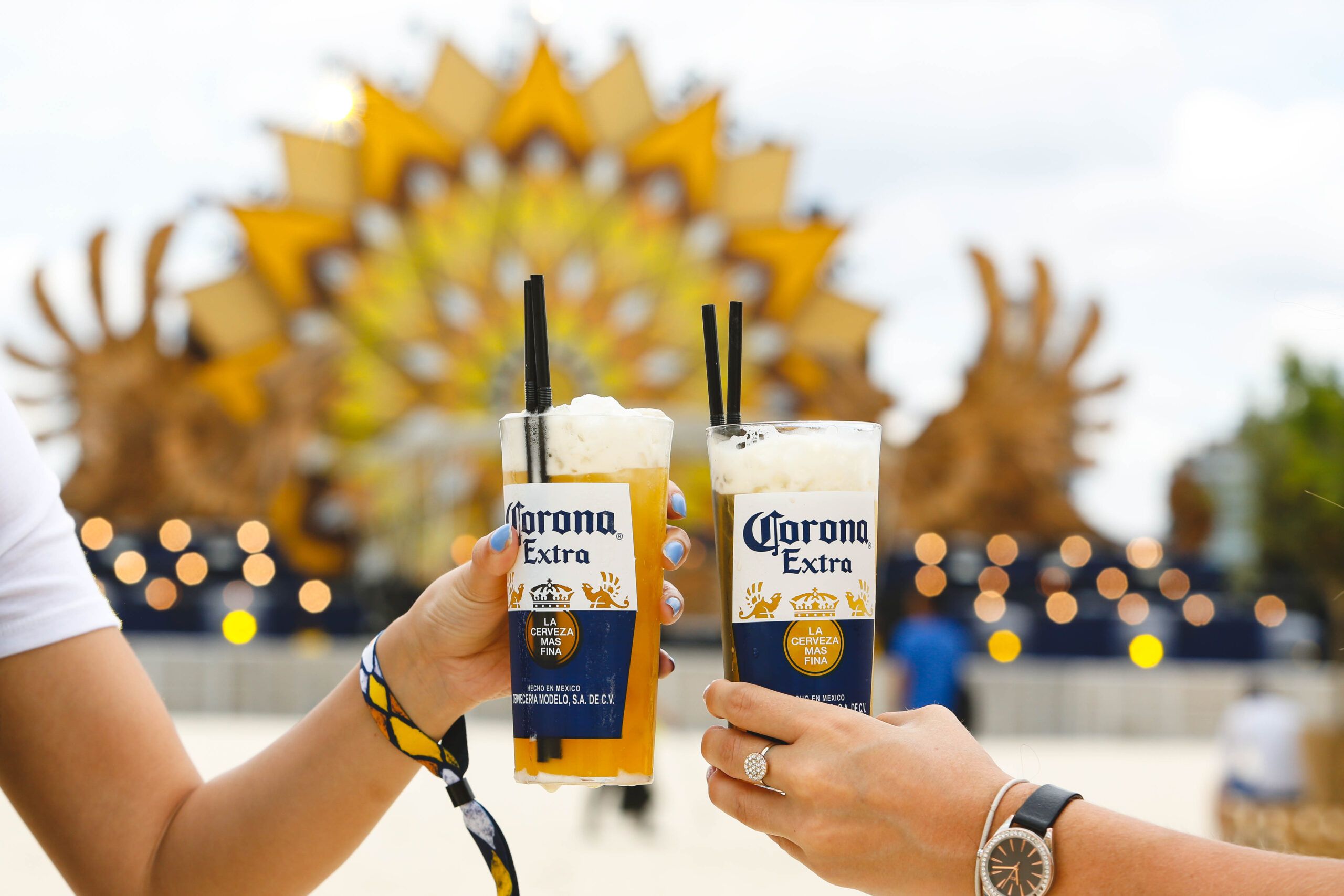 Corona celebrates Summer with Terrace Takeover at Last Days of Shoreditch
What: Corona SunSets Terrace Party
Where: Last Days of Shoreditch, 288 Old Street, London EC1V 9LA
When: Sunday 21st August, 3pm until 11pm
Back by popular demand and after a hugely successful SunSets series in 2015, Corona, is hosting an array of celebrations across the globe. There will be close to 4,000 gatherings throughout the summer at some of the world's best beaches, most iconic cities and awe-inspiring winter mountain tops.
This year in the UK, Corona is partnering with Last Days of Shoreditch to bring the sunset moment to life at one of its exclusive terrace SunSets parties this summer. To celebrate the terrace takeover, the beer brand has hand-picked an incredible line-up of artists including Pete Herbert, Maxxi Soundsystem and Ray Mang, providing the perfect sunset experience for music lovers.
The SunSets terrace event will uniquely combine chilled beach tunes, upbeat melodic, and deep house music, bringing to life the magical moment of sunset through music. Guests will also be able to experience a transformation through an array of activities; including the Corona Cubo Corner and tribal body painting, initiating guests into the SunSets tribe and immersing them in the experience of a sunset from day to night.
The Corona SunSets series is the everyday manifestation of 'This is Living' – the brand's new global marketing campaign that reminds people to go outside, enjoy life and live more moments that matter. The series continues throughout the summer with a variety of outdoor music events at well-known locations up and down the country. Most recently was this year's Global SunSets Festival in London on 30th July. The festival transformed Greenwich Peninsula into a beach haven for music fans across the country, featuring an incredible line-up of world-class acts including Robin Schulz, Felix Jaehn, Crazy P Soundsystem, Norman Jay MBE and Nightmares on Wax, just to name a few.
For more details on the SunSets terrace event, visit http://www.lastdaysofshoreditch.co.uk and for more information on the Corona SunSets series, visit www.facebook.com/Corona 18+.
Share your experience with #CoronaSunSets and #ThisIsLiving
– Ends –
About Corona
Corona is the leading beer brand in Mexico, the 6th most valuable beer brand in the world*, and the most popular Mexican beer worldwide, with sales in more than 120 countries. Corona Extra was first brewed in 1925 at the Cervecería Modelo in Mexico City. Ten years after its launch, Corona became the best-selling beer in Mexico, and today continues to stand for Mexican pride around the world.
* SOURCE: 2015 BrandZ™ Top 100 Most Valuable Global Brands
Notes to Editor
Twitter: www.twitter.com/CoronaUK
YouTube: www.youtube.com/user/CoronaExtra
Facebook: www.facebook.com/Corona
Contact
For more information contact Allie or Inderdeep at 3 Monkeys Zeno at
[email protected] or 020 7009 3100