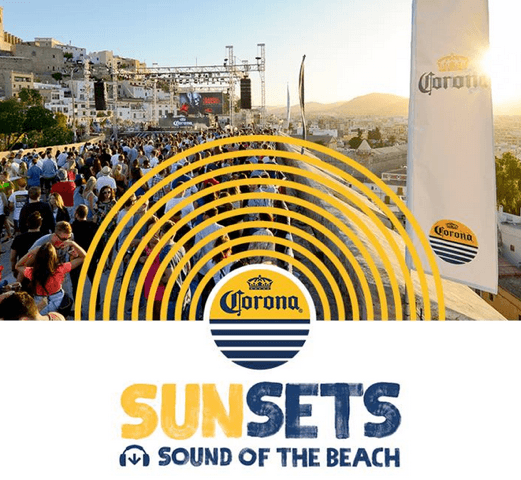 Corona Sunsets Sound of the Beach Winner Announced
The SunSet finale: Episode #008 – announces the winner of the Sound Of The Beach DJ competition. In the final episode of the webisodes, contestants anxiously await for the announcement to be made by Cajmere at the final Corona SunSets event in Ibiza.
The six finalists are brought down to the beachside in hopes that their track will be heard among Cajmere's set, indicating a win! In the end, it all comes down to one single track and the contestants' abilities to capture a moment in time through a piece of music. As Cajmere states, "we pick the winner who gives that whole vibe of what Corona and Beatport are trying to do with the sunset, the beach, the sound of the beach… we pick the winner who did the best job of representing that in their track."
When it comes time to hear exactly what that moment sounds like, it's DJ Uppfade from Latvia who delivers the winning sound of the beach. Born John Jackobsen and producing under the moniker "Uppfade", Jackobsen is a house and electronica DJ/ producer who also works under the project "Soulnoise" with his mate, Electricano. His track "Destination The Island" crowned him the grand winner of Sounds of the Beach.
This unprecedented worldwide competition seamlessly integrated thousands of fans, iconic beach locations and up-and-coming artists from around the globe, which was achieved in partnership with Beatport. Corona set out to co-create and shape a new music genre, one centered at the crossroads of Balearic beat and deep house, and celebrates the spirit of the beach. The SunSets Sound of the Beach webisodes offer viewers a front row seat as these rising DJs shape and capture the new sound.
The SunSets vision represents the celebration of two passions deeply imbedded in the Corona brand, the beach and music. The series of beachfront music events kicked off in July, visiting some of the world's most desirable beach destinations in the world, including Hanlan's Point in Toronto and the beaches of Ibiza, Spain, Acapulco and Playa del Carmen in Mexico, and the UK.