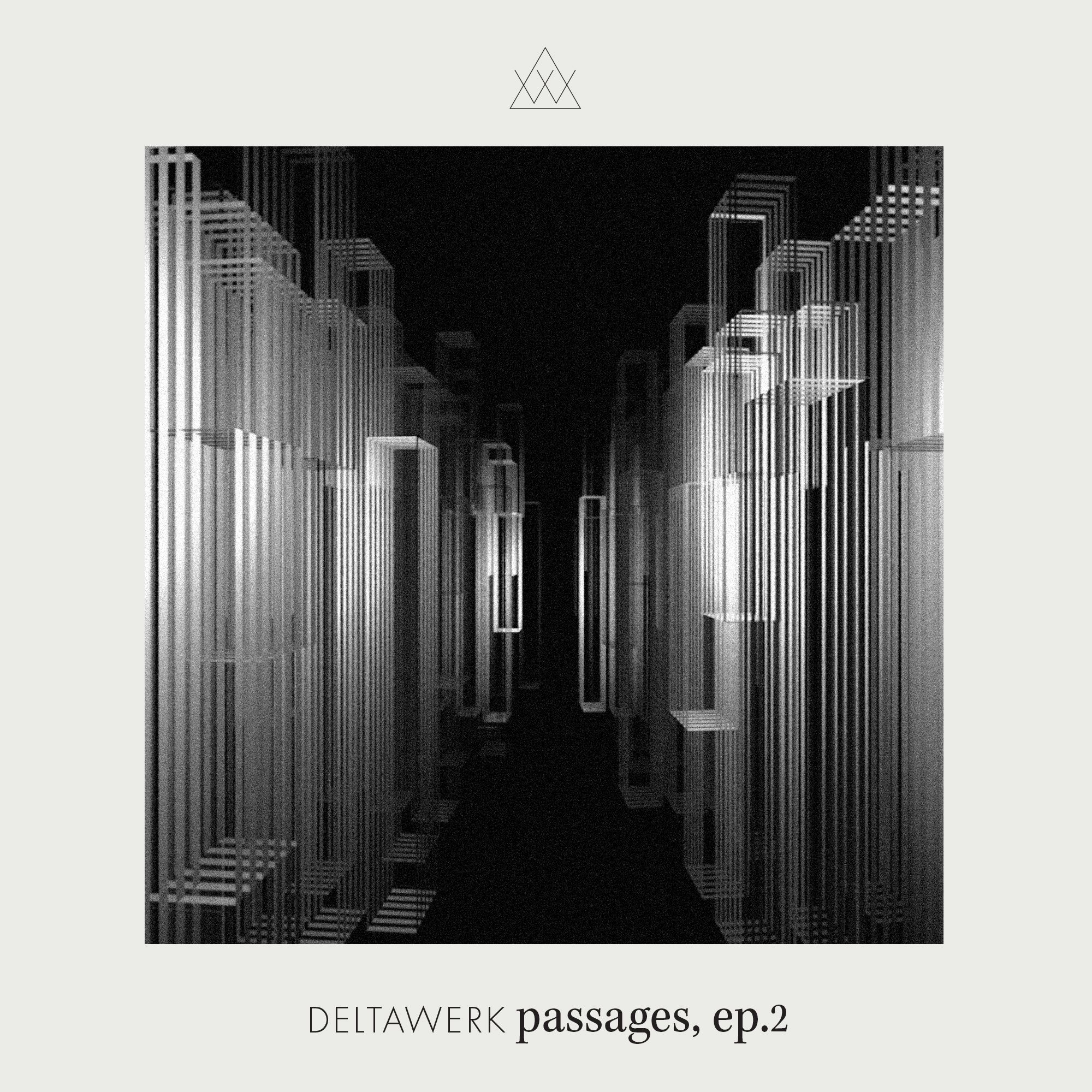 Deltawerk - Corridor (Marvin & Guy + Audiojack remixes)
Deltawerk is a new collaborative project by Pascal Terstappen (Applescal) & Hessel Stuut (Polynation). The Amsterdam based artists created an audio/visual live set – entitled 'passages' – that takes you on a journey through surreal worlds and sounds.
Until summer 2017, eight tracks will be released on four different EP's, entitled Passages EP.1, EP.2, EP.3 & EP.4. This EP is the second of the 4-series release, with remixes by Marvin & Guy and Audiojack.
Hessel Stuut is mainly known for his work as Polynation, a music act he's producing together with Stijn Hosman that became #03 'Best New Act' on XLR8R in 2015. He's also played drums/keys in theater shows, collaborating with musicians from all over the world. Graduated from the University of the Arts (2009) and with a couple of award winning exhibitions under his belt, Hessel is also responsible for lots of Atomnation cover art and visuals for all kinds of commercial purposes.
Pascal Terstappen has been releasing music under the Applescal alias for quite a while and is the founding figure of Atomnation, the label responsible for releasing music by Sau Poler, David Douglas, Weval, Gidge, Polynation and Olaf Stuut. With a label nearing 50 releases and an impressive solo discography, Pascal is without doubt one of the most dedicated curators of the electronic music scene.
The A1 track "Corridor" was one of the highlights of Deltawerk's sold out live show at ADE 2016. It's an 8,5 minute workout of strings, the Arp Odyssey and a heavenly Polysix sound. Again, Terstappen & Stuut display their love for club music on their second release, which seems to be "an inventive new sound", according to Sasha who mentioned them as new names to watch in 2017 on BBC Radio 1.
Hivern Discs and Permanent Vacation delegates Marvin & Guy remixed Corridor and gave it an even deeper transformation. The 10+ minute remix shows their skill to take club-goers to places they've probably never been before. And if that isn't enough, Leeds representatives Audiojack turned Corridor into their signature tech mark. A second EP that will definitely be heard at dance floors across the globe this summer.