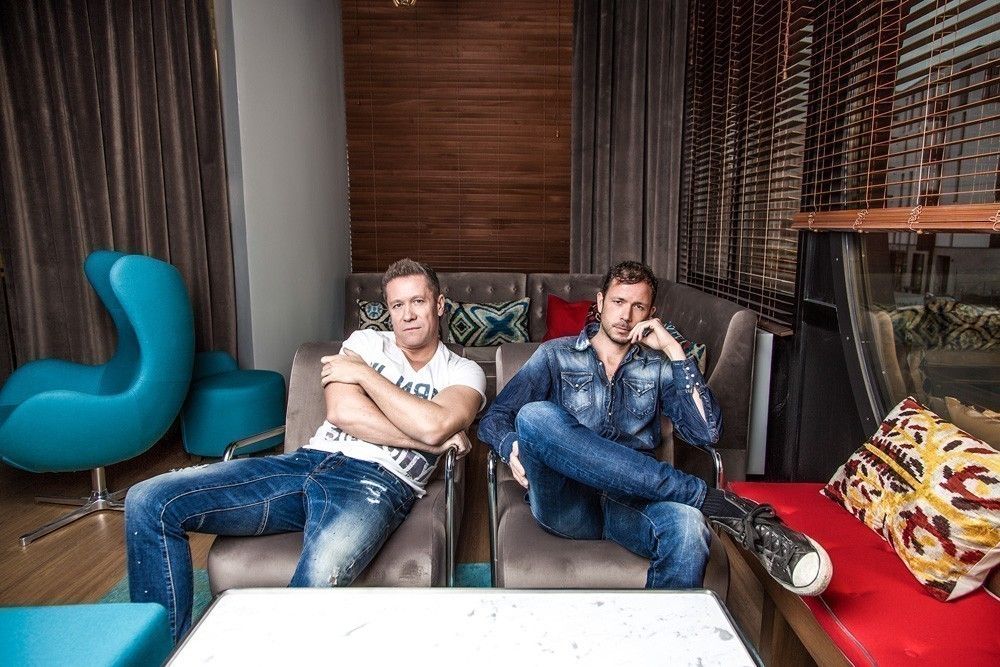 Cosmic Gate – Start To Feel: The European Tour
With the mercury on the move, it's starting to feel a lot like summer in Europe, and ready to crown hot season, 'Start To Feel' is out, about and sailing up the sales charts. With the musical span of Cosmic Gate's sixth album sweeping through the electronic dance music system, Nic & Bossi ready up to add the next dimension to its release. Big clubs, larger still festivals and (almost goes with saying!)… Ibiza. You got it: the Start To Feel tour is taking to the road!
Following, all the finer points you need to know about the where, when & how to catch 'Start To Feel's Tour, as it rolls into towns and cities (and islands) near you throughout July, August and September. Including the biggest ever run of Cosmic Gate summer festival dates Nic & Bossi have undertaken in 15-years, one thing you won't be short of is opportunities to catch them!
The action starts on the festival grounds. Having torn it up in Miami at the end of March, come July 13th Cosmic Gate will be ensuring the Ultra lightning strikes just as strong at the European edition @ the Poljud Stadium on Croatia's idyllic Dalmatian coast. From there the STF tour will touch down in fantastic Finland for Summer Sound on the 18th of July and then, just 24hrs later, it'll be Electronic Family in The Netherlands, where forthcoming Start To Feel single 'Telefunken' will be doubling as the 2014 E.F. anthem.
Following that is a massive one-two of Tomorrowland shows, with CG set to smash both weekends (20th & 27th) of the festival giant! In between that they'll be ensuring United Kingdom audiences are just as well serviced with club shows at Lush! In Portrush on the 26th of July, while Global Gathering gets soundly 'STF'd' just 24hrs before!
Of the up coming global tour, Nic from Cosmic Gate said: "In the whole album process, this is pretty much the bit we look forward to the most. We love producing the music and hearing the feedback over the social media and forums, but this is where we get to see the reaction for ourselves. Nothing's ever going to beat that. It's where all those late nights in the studio make total sense".
"That's exactly it!, concurs Bossi. When we're producing we're always tuning parts of productions or a vocal to the response we'd like to get from an audience or what floor effect we want it to have. The album tour is where we see how close we came! We hope you'll come out and feel this music with us this summer!"
Having crossed Stateside for their US STF Bus Tour at the front end of month, Cosmic Gate return, second week in August, with club dates in Croatia and a big UK north/south closeout weekend, playing SouthWestFour, London and Creamfields in Cheshire on the 23rd.
If you're looking for some STF action on the White Isle this summer, break not a bead of sweat – your needs will be wholly serviced! The album's music will be resounding out of Space's speakers for Full On come the 11th of July & 22nd of August, or you can catch them playing the ASOT nights @ Ushuaia on the July 24th and August 4th.
'Falling Back', 'Fair Game', 'So Get Up', 'Tormenta', 'Telefunken' and a dozen other new creations beside – all out in the domain and a now about to set fire to Cosmic Gate's tour set-lists. The Start To Feel Summer has already begun!