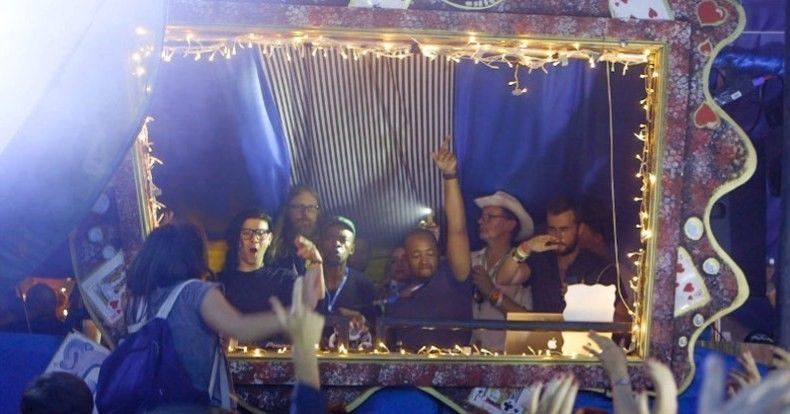 Skrillex Invites South African Township DJ's To Play Secret Glastonbury Show
US electronic producer Skrillex met Dj Fosta and Thibo Tazz last year during his tour in South Africa, where he participated in an educational workshop in the township of Langa with non-profit organisation Bridges for Music.

Bridges for Music, an organisation focused on supporting music development in underprivileged communities, has this year partnered with Glastonbury to bring local talent from the townships in South Africa to perform at the festival, giving them the opportunity to travel abroad for the first time.

Skrillex has since been keen to play alongside both artists, to demonstrate his support and respect for the South African music scene, and more specifically to the townships where he lived an unforgettable experience. The legendary Rabbit Hole stage, known to host late night legendary and unannounced shows was the perfect venue for bringing them together again, now in this side of the world. A mind blowing experience for the two young upcoming artists, that have not only made it to Glastonbury but now get to share the stage with the inspiring and humble Sonny Moore.

Skrillex performed his full show at The Other stage on Friday 27th June, whilst Dj Fosta and Thibo Tazz took to the Blues Stage on Saturday 28th June.