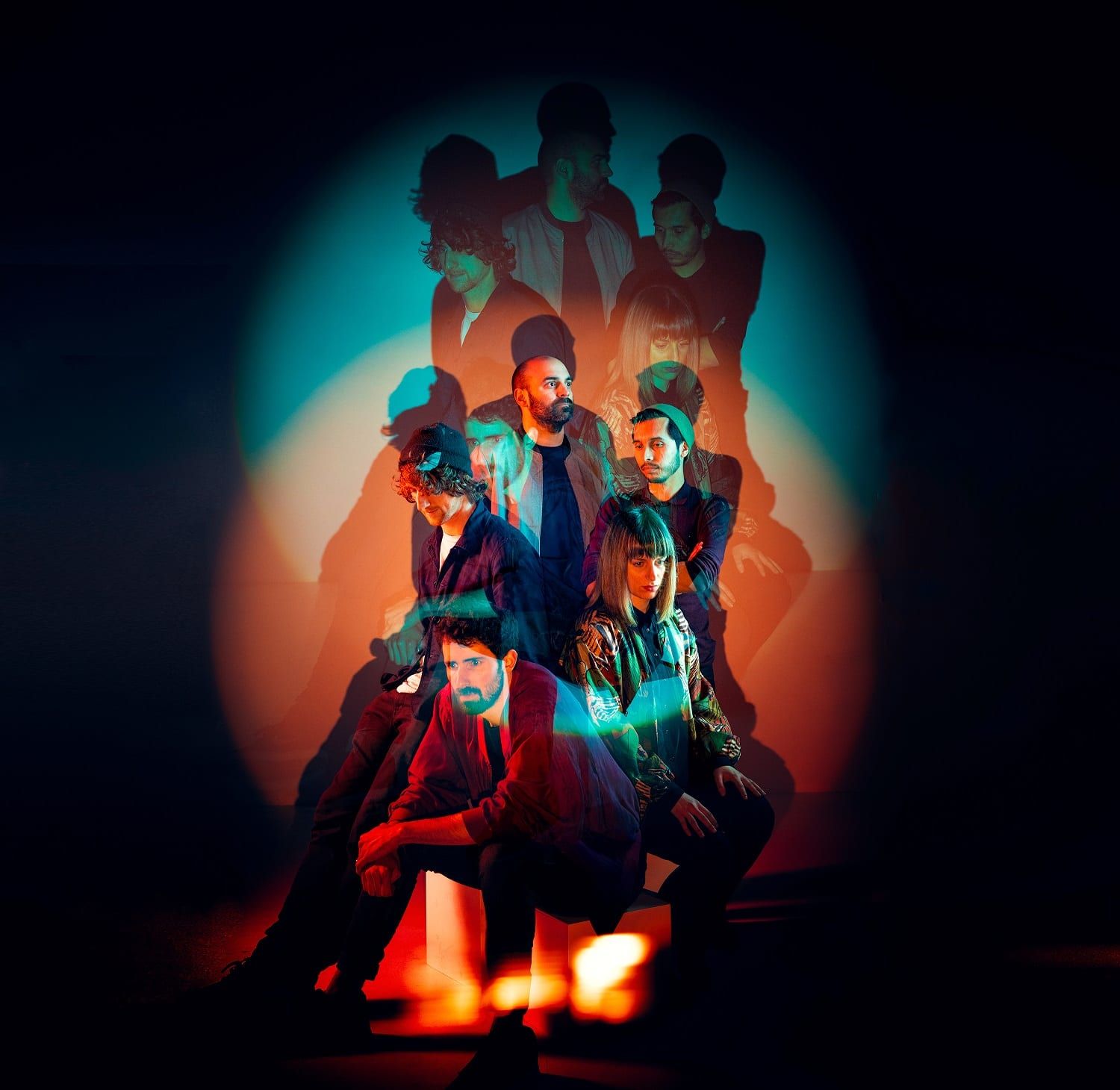 Cosmic jazz outfit Kinkajous release new single "Black Idiom Pt.2"
Ahead of the release of their soaring debut album on 7 June, future-facing electronic jazz outfit Kinkajous today release their new single "Black Idiom Pt.2", an ethereal and arresting exploration of memory and time.
A dream-like trance is brought into sharp focus as the saxophone and drums of band leaders Adrien Cau and Benoît Parmentier drive the emotive energy of the delicately balanced track. A sonic exploration, mixing bird-like tones and wavering synths with percussive force, "Black Idiom Pt.2" crystallizes Kinkajous' disparate influences and origins.
"Black Idiom Pt.2" is the second single from Kinkajous' anticipated album, 
Hidden Lines
, a sonic foray into the world's invisible echoes, reflecting through memory and experience. The first single from the album, "
Jupiter
", was released to critical acclaim last May.
A compelling mix of tonalities and influences drawn from their London home, Hidden Lines is an amalgamation of the band's diverse experiences from across the artistic spectrum – orchestral to jazz, world and electronic – expertly woven into a transcendental exploration of sound and time.
Commenting on the album, the band said, "Hidden Lines has been a sculpting process, an ever-evolving flux. It has been a constant search through a world of possibilities, discovering infinite layers as we reminisce on fading memories."
Hidden Lines is out on Nottingham label Running Circle, home of Yazmin Lacey and Pete Beardsworth. It was recorded by long-term collaborator Jim Macrae (Jordan Rakei) at Old Paradise Audio and mixed by Brendan Williams (Gogo Penguin).
Kinkajous are performing at Rough Trade East in London on 8 June and Rough Trade in Nottingham on 21 June for two special in-store shows, with another lined up for Bluedot Festival on 18 July.
Tour dates:
Rough Trade East (London) – 8 June
Rough Trade Nottingham – 21 June
Bluedot Festival (Cheshire) – 19 July