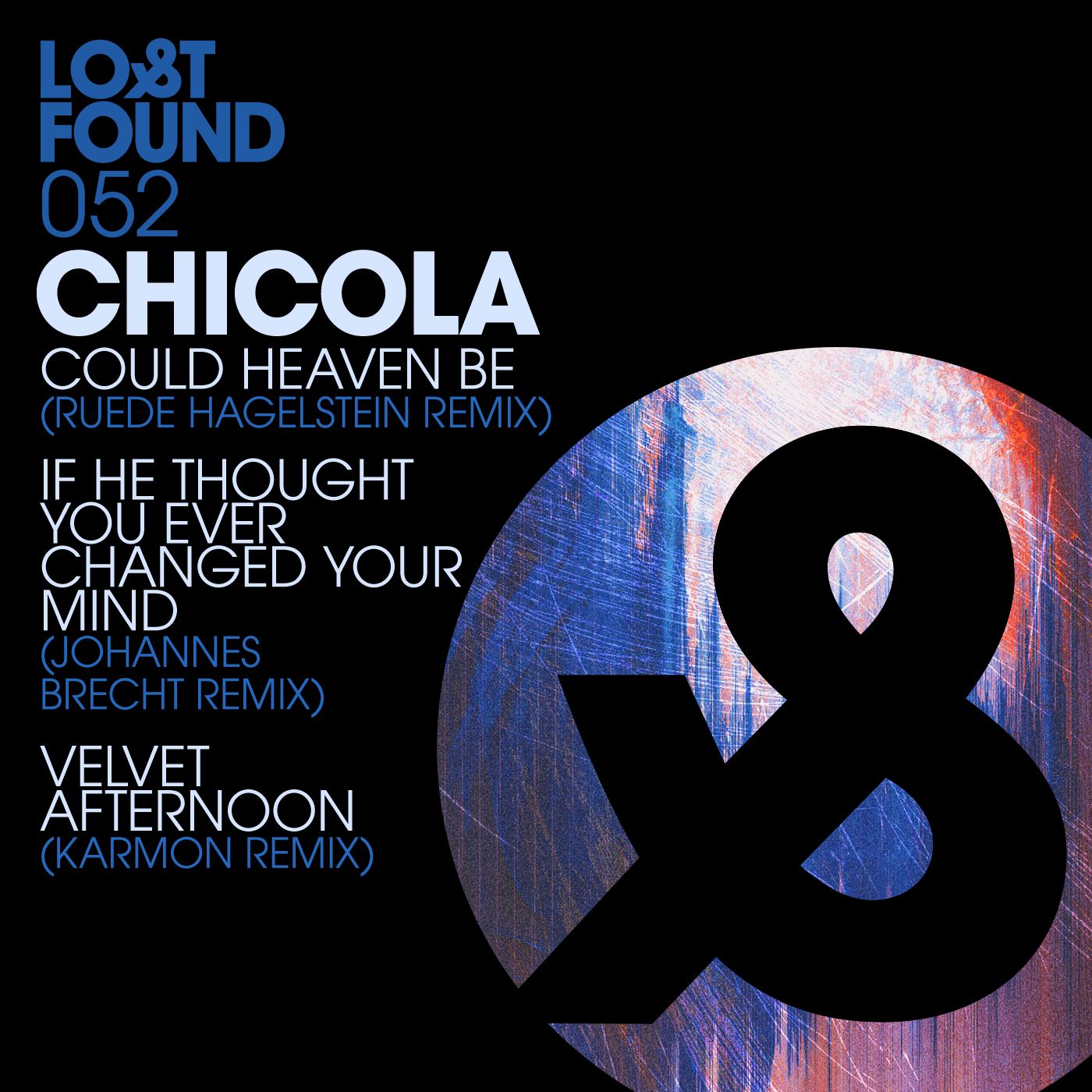 Chicola - Could Heaven Be Remixes
Chicola returns to Lost and Found to open his 2018 account with three amazing remixes from three incredible artists, Ruede Hagelstein, Johannes Brecht and Karmon. A staple of the Israeli dance scene for over 20 years, Chicola continues to delight with a mixture of quality beats, strong sound design and that X factor that only certain DJs learn to understand. A firm favourite at Lost and Found, his melodic vision has provided us with some of the labels high points since inception.
First up is Ruede Hagelstein's re-imagination of 'Could Heaven Be'. Fortune favours the brave and Ruede's story is one of making the best of the opportunities he saw. Moving to Berlin with dreams of rock stardom, Ruede soon stopped torturing his guitar to become a resident DJ at Tresor. From there he has become an integral part of Watergate and a world renowned producer. His remix is suitably tough, emotive and wildly hypnotic, using industrial noises and poetic sweeps to increase tension. Like a tasmanian devil in a cage itching to be set free, its spiky anger is well controlled.
Fellow German, Johannes Brecht provides the second remix, taking on the mighty 'If He Thought You Ever Changed Your Mind'. Starting ambiently with keys this is a masterclass of the light touch mixed with the mindset of a free-form Jazz musician. Subtle and deeply personal, the undercurrent of melancholy rides the waves of synth and instrumental ad-libbing creating, at times, incredibly nuanced e-moments.
Rounding out the pack is Karmon with his version of 'Velvet Afternoon'. The Dutchman's musical journey has seen him sign music to an array of labels such as Diynamic and Sinnbus. Refusing to be pigeonholed, over the last few years Karmon has developed a unique signature sound that defies catagorisation. Adding a hefty dose of wonk to 'Velvet Afternoon' has catapulted it back into the front of the elite Jocks gig folders. Patiently building a head of steam up to the 3 minute mark and mid section explodes with colour and energy.