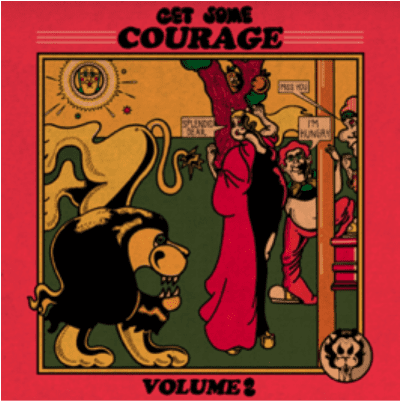 Courage drops trippy visuals for vibrant single 'Right Now'
London-based artist Courage has dropped the official video for single 'Right Now' which is set for release on Thursday 6th June.
With the animations produced by motion designer Alice Backham and illustrations by renowned artistStella Murphy, the trippy visuals showcase a retro television screen displaying a seemingly endless loop of colourful cartoon characters tailored to an adult audience. The cartoons presented vary between animals, superheroes, aliens, rotating fruit and ordinary people living their everyday lives. The immersive, vintage video complements the track's bouncy bassline and brings the pop and dance elements of the production to life.
Co-written by famed artists MNEK, RAY BLK and Ryan Ashley, 'Right Now' is the lead single fromCourage's latest Get Some Courage Volume 2 EP. The eight-track offering is packed with animated synths and captivating melodies and also features contributions from new talents Taura, RoRo and Raheaven, as well as Blossom Caldarone, Kadiata and Jelani Blackman.
Amassing over 4 million Spotify streams in his career so far, the driven artist has cultivated his musical skills and individual style in unconventional ways since writing orchestral music from a young age. Having been recognised by radio tastemakers Mistajam, and DJ Target on Danny Howard's BBC Radio 1 show, Courage has gone onto collaborate with iconic artists including Stormzy, Carmody, Amber Simone and BBC's Sound of 2017 winner RAY BLK, further establishing himself as an artist to watch.
The captivating official music video for 'Right Now' successfully illustrates Courage's penchant for classic synth sounds and timeless dance anthems.

For more information on Courage, please visit:
Instagram I Facebook | Soundcloud I Spotify