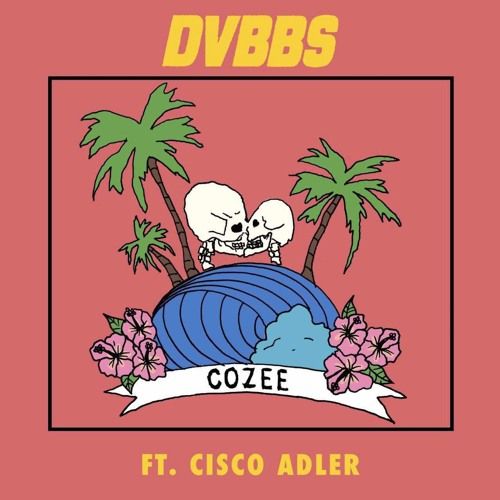 DVBBS ft. Cisco Adler - Cozee
Multi platinum artists DVBBS return with a summertime song "Cozee" featuring Grammynominated producer and vocalist Cisco Adler. The third offering off their upcoming project is a funky pop hit that has come just in time to grab bae for some cozy beach vibes. Los Angeles' Cisco Adler pours out his heart sharing that this group of bad boys aren't so bad at all. Legendary Scott Storch also plays a lending hand on the keys. Son of Lou Adler, Cisco Adler is known for bringing his Cali flair in his work and has recently produced the Rocky Horror Picture Showremake soundtrack while previously working with Wiz Khalifa, Cody Simpson, Vic Mensa, The Internet and Shwayze. Cozee follows "Parallel Lines" feat. Happy Sometime's which was an uplifting dance-record that shows the evolution of DVBBS sound and productions while the vocals grabbed anyone listening for a magical journey.
DVBBS has had a busy summer touring the world with plays at Lollapalooza, Tomorrowland, Dreams, Coloursfest to name a few. The brotherly duo sure has amassed quite a resume with songs and are primed for an unbelievable fall with their EP release. DVBBS is a name that dance music fans haven't stopped hearing about since their inception. They have aggregated over 20 million followers across all social media platforms, much of which due to their massive worldwide successes like "Tsunami" and "Not Going Home" and performances around the globe. Catch DVBBS on tour this summer.