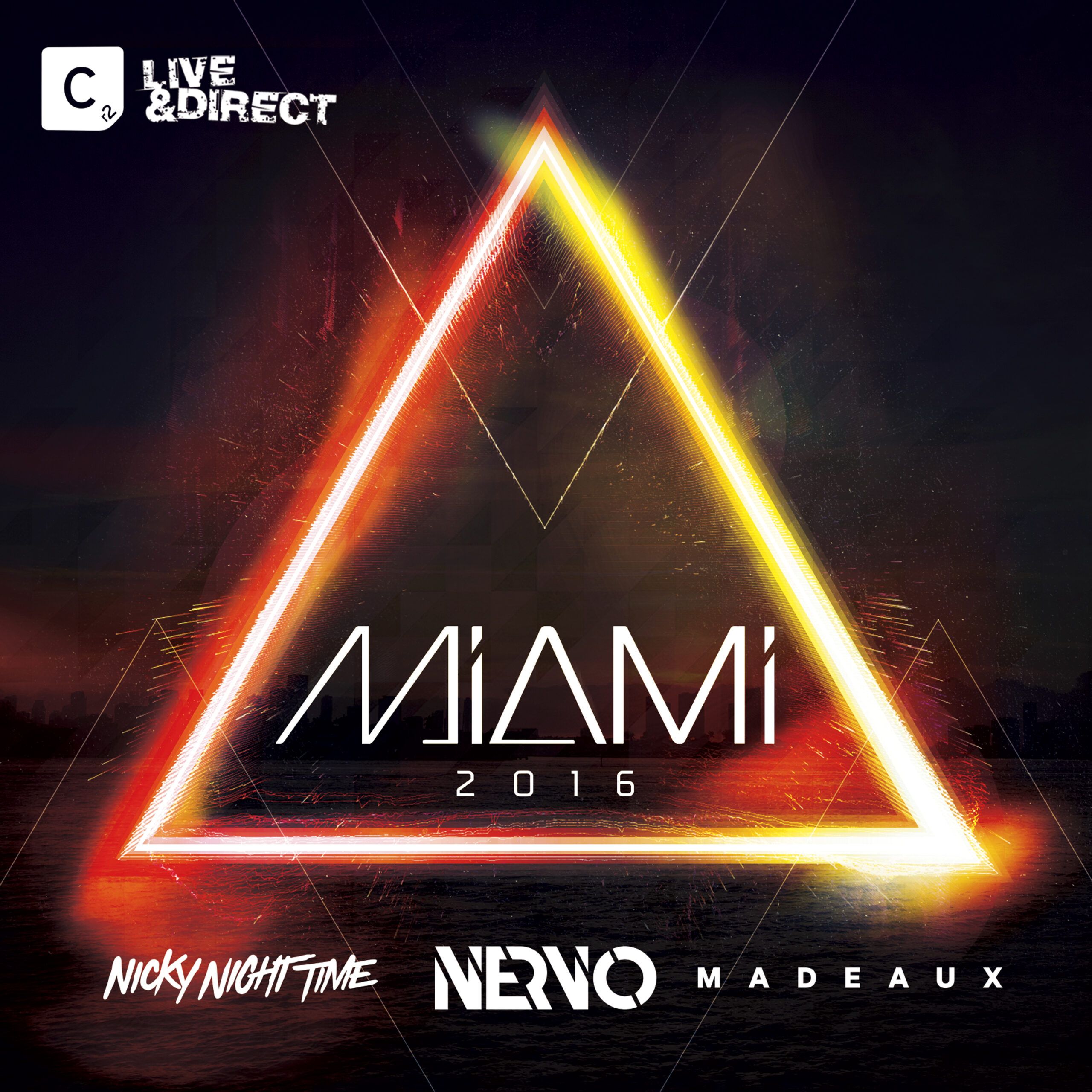 Nervo, Nicky Night Time & Madeaux - Cr2 presents Miami 2016
3 x DJ Mixes mixed by Nervo, Nicky Night Time and Madeaux – over 60 of the biggest tracks form the world of dance music.
Miami's ever growing reputation as a central power in pioneering electronic music stateside has been further enhanced in recent years by the advent, and subsequent popularisation, of the Winter Music Festival, now firmly established as the leading electronic music festival in the world for the whole spectrum of sub-genres.
To mark this occasion, Cr2 return with their critically acclaimed annual Miami compilation showcasing three flawlessly mixed and deeply dug mixes from Nervo, Nicky Night Time and Madeaux. Curating CD1, after taking a break from packing out arena's and collaborating with the likes of Kylie Minogue and Nile Rogers on their latest single 'The Other Boys', Australian duo Nervo bring together a eclectic mix of contemporary electronic music and main room progressive House for their flawless mix.
A fellow Australian, Nicky Night Time showcases his flair for cultivating an atmosphere in his mixes, featuring contemporary essentials from Bicep, Catz & Dogz and Tensnake alongside the classic sounds from familiar classic artists, Nicky creates the ideal contrast to the thundering mix provided by his fellow countryman.
Finally, introducing Fools Gold new blood Madeaux, he packs the heat direct from the club with a selection rich in rapid, cross-genre electronic tracks in the electronic / trap / house / scene from some of the most exciting underground producers from across around the globe.
With three contrasting mixes representing all corners of electronic music in 2016, Cr2's Miami 2016 once again confirms it's status as the definitive house music compilation to soundtrack the Winter Music Festival in Miami.
iTunes: http://geni.us/Miami2016WW
Beatport: http://smarturl.it/MIAMI2016-BP
Spotify: http://bit.ly/MiamiSpotify