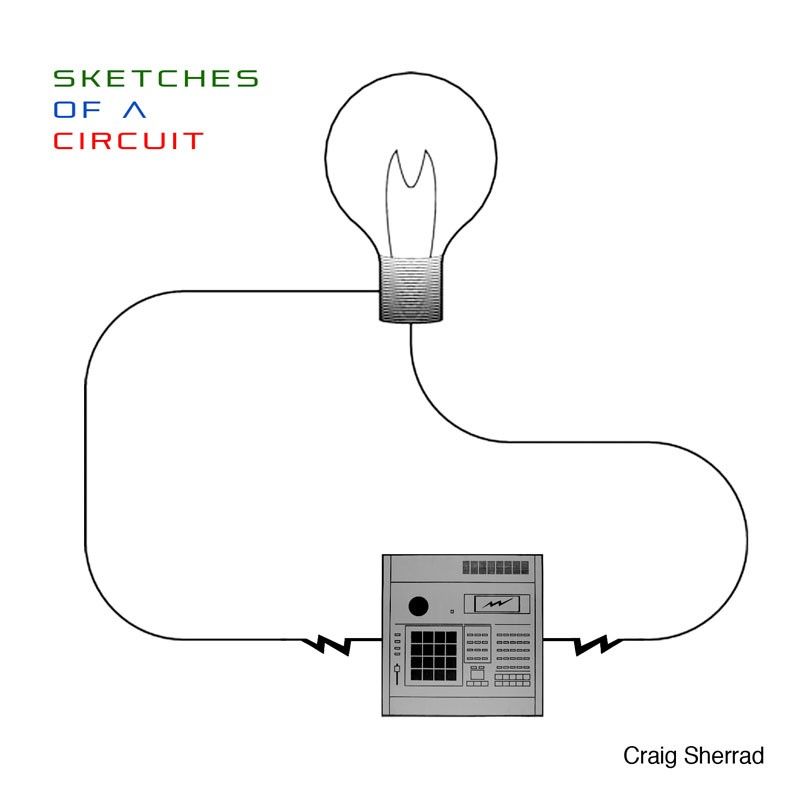 Craig Sherrad – Sketches of a Circuit EP
Hot on the heels of the first stunning release from Detroit label Dnaut is the second, entitled 'Sketches of a Circuit', by Craig Sherrad.
Composer, producer, arranger and DJ, Sherrad has a long list of credits to his name, including music on labels like Transmat, sound track scoring for Never Again and as part of a band, The Gathering. As such, dance, beats, soul and motion picture soundtracks are all the elements that make up his sound.
The EP kicks off with the raw hip-hop bounce of 'Mercury Electric'. The rough beats bounce invitingly as glassy synth lines and grubby bass dance around in invitingly loose fashion. It's a widescreen production that is impossible not to nod your head to.
'Sketches of a Circuit' is a soupy bit of ambiance with sporadic, gently tumbling drums, blissful chords and the slightest ripples of percussion. It's pure soundtrack heaven that's as lush as it is inviting, as cerebral and evocative as it is perfectly produced. Next up, 'Energzie featuring Riot Baby' is another ramshackle groove that leans on hip-hop structures for inspiration. Melodies shine bright amongst the dusty, dirty drums and in complete contrast to said rough textures are the smooth but heavily treated vocals of Riot Baby. It's an enchanting tune that is both smooth and sweet yet rough and ready. A curious breakdown features white noises sweeps; bird noises and crashing drum sounds and keeps you fully engaged right to the end.
'Hot Pockets' settles more into a clubby groove, but again features plenty of unusual textures. There are warm, woody beats, glassy, fractured melodies and rusty sounding hooks and together they make for a nicely dishevelled groove that comes from somewhere in deep outer space. 'We Got Extasy' is the most conventional arrangement here thanks to the solid four/four kicks, but nothing else about it is standard, from the stormy clouds breaking above to the alien life forms squirming about in the middle, it's a truly refreshing house sound.
Though it's only their second release, the Dnaut label is already proving itself to be a risk-taking outlet that favours invention and originality over anything else. So far, it's proving a resounding success.

Tracklist
1.Mercury Electric
2.Sketches of a Circuit
3.Energize feat..Riot Baby
4.Hot Pockets
5.We Got Extasy