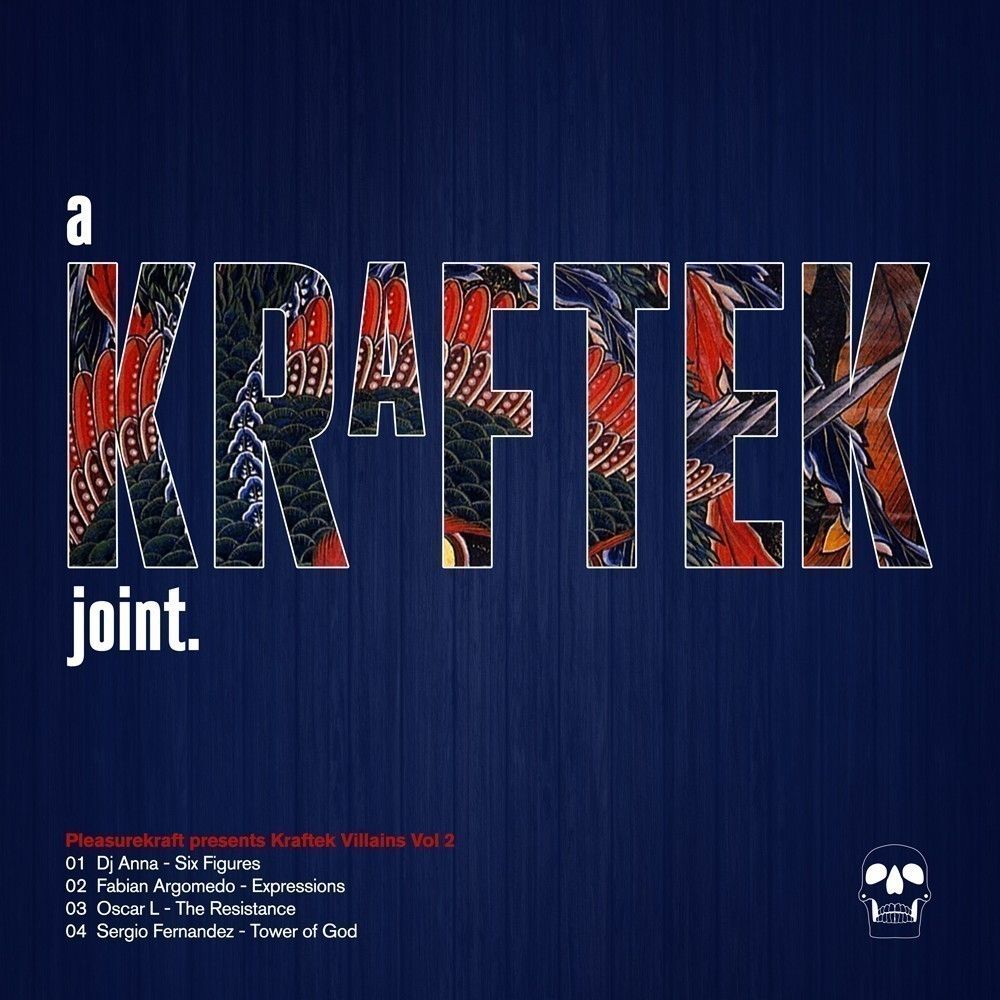 Kraftek Villains Vol. 2
Kraftek follow up their inaugural volume in the 'Villains' series with cutting-edge new club tracks from DJ Anna, Fabian Argomedo, Oscar L and Sergio Fernandez forming a hugely promising second edition.
The brainchild of tech-house mavericks Pleasurekraft, Kraftek has quickly established itself as one of the go-to stables for innovative club sounds since it's inception back in 2010. With a stellar and more importantly, consistent outlook, the label looks set to continue to build on it's reputation throughout 2014 and in 'Villains Vol.2', are set to kick things off in style.
DJ Anna's charging techno rhythms on classy opener 'Six Figures', recently chosen by Carl Cox to open his radio show, set the tone perfectly in what has to be regarded as one of the Brazillian's finest club tracks to date, whilst Fabian Argomedo's soulful tech-house cut 'Expressions' carries all the lush hallmarks of a producer at the top of his game. Spanish producer Oscar L carries the momentum forward with booming techno stomper 'The Resistance' before Sergio Fernandez rounds things off with aplomb on synth-rich jam 'Tower of God'. Groove-laden, fun and most importantly, full to the brim with surefire dance floor pedigree, Kraftek Villains Vol.2 is sure to make a big impact in the clubs.
For more information on Kraftek, please visit:
http://www.kraftekmusic.com/
https://www.facebook.com/a.kraftek.joint
https://twitter.com/KraftekMusic