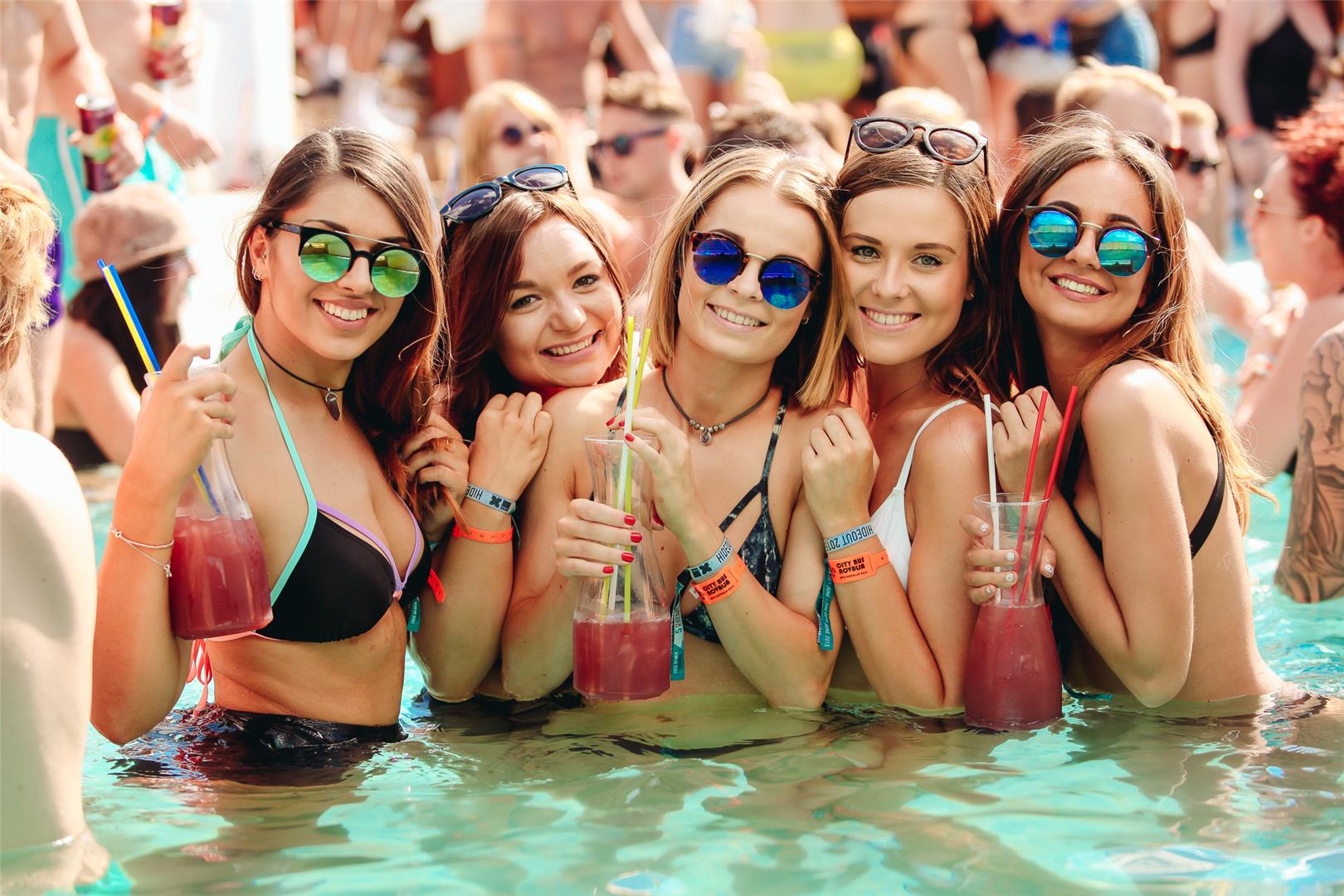 Croatia's Best Spring Break Announce 2016 Headliner
Spring Break has been successfully adapted by Europeans in the past few years and we can say that Spring Break Island has become one of the craziest and most crowded Spring Break festivals in Europe.
This years edition will take place between May 26th-29th on the famous Zrce Beach, Pag Island Croatia. On the top of that, the festival's main venue will again be Noa Beach Club, voted #37 best club in the world by DJ Mag readers.
The festival will be headlined by currently one of the hottest DJ in the world Alle Farben who made us dancing with hits like »She Moves (Far Away)«, and »Sometimes«. With his latest remix of Reamon's super hit »Supergirl« featuring Anna Naklab being on the top of the radio charts right now, there is no doubt 30-year old German producer will make his debut permormance in Croatia unforgettable with Alexis, Simon & Phil, Gigo N Migo, Jey Aux Platines, Flip Capella and Gaarden & Coots as support acts.
About Spring Break Island:
Spring Break Island is a unique combination of location, people and music, the craziest student get-together in Europe where it's not all just about alcohol. 3 days & 3 nights of parties with top international DJs, witty games, sport contests, boat trips and meeting friends at Zrće, home of festivals such as Hideout, Barrakud, Papaya Day & Night and Sonus. In 2015 we were glad to be part of 2.500 wild spring breakers from more than 20 countries. In 3 intensive days we were rocking on 6 boat parties, 4 after beach parties, 3 main acts with DJ's SIGMA, KLINGANDE, PLASTIK FUNK and another 19 DJ's made you jump, fly, dance, scream, clap your hands, fly and fell love on the stunning Island Of Pag in Croatia.
About Collegium Mondial Travel:
Collegium Mondial Travel is a market leader, boasting music events in Croatia and Slovenia, a travel company and owner of several high profile brands across Europe connected to party travel. Since the late nineties it has built a strong reputation for operating well-organized, professional and fun tours for young people. The success of the agency lies in providing adventure filled travel experiences.
With their extensive brand partner network, they take young people to various destinations throughout Europe allowing them active participation in sporting and cultural events. Along the way, they have upgraded portfolio to offer the best and most popular concert and entertainment events specializing in major Croatian and Slovenian festivals and events. Their customized performance tours meet the specific needs of each group, offering excellence in performance venues and sightseeing trips with safe comfortable travel.
Spring Break Island online:
Website: www.springbreak-island.com
Facebook: www.facebook.com/springbreak.island
Twitter: www.twitter.com/SpringBreakIsla
Instagram: www.instagram.com/springbreakisland
Youtube: www.youtube.com/user/thespringbreakisland