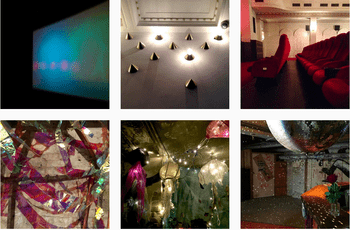 Pop Kultur Berlin Festival – Venues & Mogwai Announced
»Pop-Kultur« Festival announces details for its second edition. »Pop-Kultur« Festival 2016 will be held in numerous legendary locations throughout Neukölln – featuring concerts, readings, talks, DJ-sets, movie screenings and numerous first and exclusive performances.
The legendary SchwuZ will be this years festival HQ, other venues include: Heimathafen Neukölln, Huxleys Neue Welt, Passage- Kino, Keller and Prachtwerk. The independent »Pop-Kultur Nachwuchs« program will take place in Neukölln Opera. "All of these places are grown and vibrant melting pots of numerous creative scenes," says Musicboard-Berlin head Katja Lucker, who is responsible for »Pop-Kultur« together with her artistic team of Christian Morin and Martin Hossbach.
A day ahead of the official start of the festival (August 30th), Mogwai will perform their new album Atomic. The new album is composed of reworked versions of the music recorded for the soundtrack to director Mark Cousin's acclaimed documentary Atomic: Living In Dread and Promise. "Atomic, Mogwai's hypnotic soundtrack for Marc Cousins' documentary, fascinated us right from the start. The interplay of music and images shows that pop music can unequivocally be political, despite what many people think," says Martin Hossbach. The live film concert will be the German premier for the band and will take place at Admiralspalast the perfect setting for this unique performance. Doors: 19 h, concert: 20 h, tickets 30,00 € plus advance booking fees via AD Ticket. Advance sale starts as of now at www.pop-kultur.berlin.