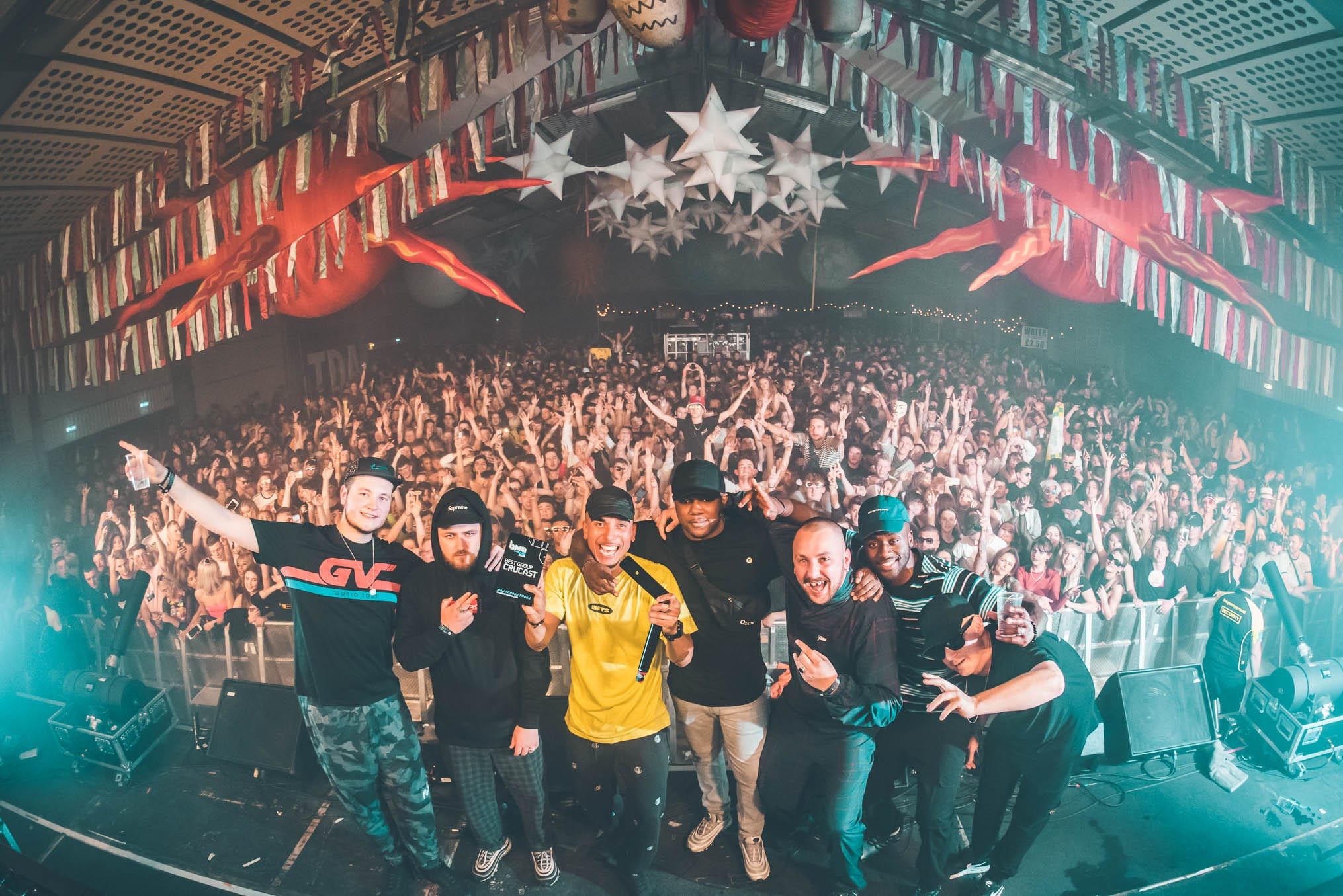 CruCast Announces 2019 Indoor Fesival UK Tour
Leading UK bass music brand, CruCast, has announced a four-date UK autumn 2019 tour. Tickets for the first three events in Newcastle, Birmingham, Nottingham will go on sale this Friday 26th Julyat 12pm.
The CruCastautumn shows will be the label's biggest endeavour yet, with special, large-scale, CruCast indoor festival events taking place in Birmingham, Newcastle and London and a street party event in Nottingham.Each event will feature major artist line-ups, the hottest new talent, and state-of-the-art production. The ticket sign-up for the London event www.crucast.londonalso goes live on Friday 26thJuly.
The CruCast label is largely involved with the new wave of bass music including drum & bass and garage and is known for developing the ever-growing bassline sound that's fast becoming the soundtrack for a new generation of UK ravers, both in terms of recordings and live events. Fresh from three back-to-back sold out UK tours,CruCast has hit new heights in 2019taking over festival stages at Glastonbury, Reading and Leeds, Creamfields, SW4and Amnesia (Ibiza) to name a few.
The label itself works with a roll call of the best bass music artists including bassline stars Skepsisand Darkzyand label mates Bru-C, Window Kid,Mr Virgo, Kanine, LazcruandTS7. Crucast releases such as Skepsis' 'Goes Like', Darkzy's 'Gun Fingers' and Kanine 'Want You'have gone on to become iconic tracks for what's emerged as a new era for UK dance music.