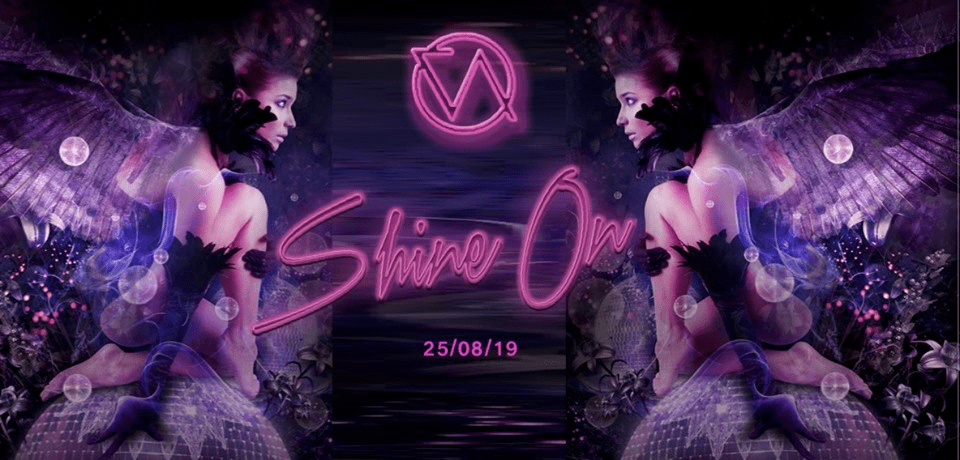 Fierce Angel Presents Shine On
It's the one we've talked about for years, and finally it's happening. After the success of our party with Flashback99 earlier this year, we are bringing the original team behind Freestyle @ Haven Stables & Back To Love @ Club Azur back to EALING at our original home of Club Azur (Red Rooms) on bank holiday Sunday.
From 1988 onwards Thursday night at Haven Stables was the only place to be. Over 400 people regularly packed into a 250 capacity club to dance to uplifting house anthems, balearic beats and more than a little funk and rare groove. Mark Doyle and his brother Lee promoted the night with Mark as resident DJ alongside Andy Norman and other guests.
The same atmosphere was present when Mark and Norman alongside Matt Collins took the party to Club Azur in the nineties filling the venue each and every Bank Holiday with the legendary Back To Love. A descent down the steps of doom opposite Ealing Broadway station delivered you into a dark room of the most amazing house music.
These parties provided the musical map and attitude that helped Mark create the legendary HedKandi.
West Is Best and we are going Back To Love! Haven Stables is no more, and after our party at The Broadway Boulevard we thought it only right that we should return to our original home at Club Azur (which is now called Red Rooms).
Join us as we recreate all of those memories, by inviting the original party people from back in the day, to join us back in the place where it all began, as we celebrate a 30yr reunion with a night of musical memories.
We will be taking over the venue and installing new sound and decor and giving it a little love to ensure everyone who joins us has a true Freestyle / Back To Love experience.
Mark Doyle, Matt Collins & Francis Radick Ronanwill be joined by very special guest Brandon Blockfor a Sunday bank holiday to remember.
Expect a night of true West London house anthems curated by Mark Doyle.
Ltd Early Bird tickets £10 + Bf
2ndrelease ticket £15 + Bf
Full price ticket £20 + Bf
Due to the capacity of Club Azur (Red Rooms) we would advise buying your ticket now from Skiddle:
Facebook event:https://www.facebook.com/events/362948134404459/
FIERCE ANGEL PRESENTS SHINE ON
THE OFFICIAL HAVEN STABLES/CLUB AZUR REUNION @ RED ROOMS, 42A THE BROADWAY, EALING, W5 2NP
SUNDAY 25THAUGUST 2019
GENERAL INFORMATION
– Management Has The Right To Refuse Entry – Photo ID Essential For Entry
– Nearest Tube – Ealing Broadway
– Over 20's only – No Hoodies
– No ID no entry – No Baseball Caps or Sportswear
– Last Entry 1:00 am – Smart Trainers OK