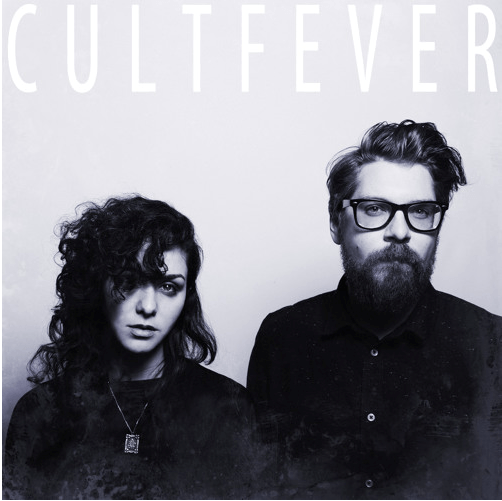 Cultfever - Cultfever – YOUTH
The mercury is rising for Cultfever, the Brooklyn-based duo who create cinematic music in Technicolor. Their sound comes through in sweeping wide shots and urgent dissolves reminiscent of the brooding, surreal worlds of Almodovar, The Man Who Fell To Earth, and Tim Burton. CMJ says of Cultfever, "Drawn from fragments of classic indie rock and pop, their genre-irreverent style delivers a blend of dynamic story-telling and exotic soundscapes. Live, they bring a manic, commanding energy to the stage that is nothing short of addictive."
Last year, Cultfever set the Internet abuzz with its single "Gloria," a captivating "beat-driven pop anthem that bursts with dark overtones and moments of blissful synthetic light." Listen to Gloria here.
Now, the band is gearing up for the digital release of it's newest single, "Youth." PANCAKES & WHISKEY rave of "Youth," "The song reflects a nostalgic feeling for our youthful days, when things were simpler, and how now we are faced with an all-encompassing worry. The lyrics "Sweet smell of the summer/When we were younger/And all we had to do was run with each other" really say it all. We yearn for that simplicity, and Cultfever brings that notion to life." The song is available for streaming now exclusively via the band's soundcloud until 6/2 official street date.
Cultfever is the brainchild of Tamara Jafar and Joe Durniak, who met, seemingly by fate in 2010. Propelled forward by instant chemistry, the two released a self-titled full-length album in 2011, and then the Animals EP in 2013. "Animals gives way to some experimental tinkering and risk-taking while staying within the confines of Cultfever's brand of electropop," describes EarMilk. Check out the video for "Animals."
Since its inception, Cultfever has garnered attention for its fiery live shows and graced the stages of South by Southwest, CMJ, Northside and other notable festivals. Jafar and Durniak write and record together in their personal studio, sharing an obvious bond and describing their relationship as "chosen family." Their creative process is malleable, a shared vision that ebbs and flows organically, weaving in each member's ideas to create a cohesive aesthetic. As they continue to make music, more and more people will continue to discover that Cultfever is undeniably infectious.