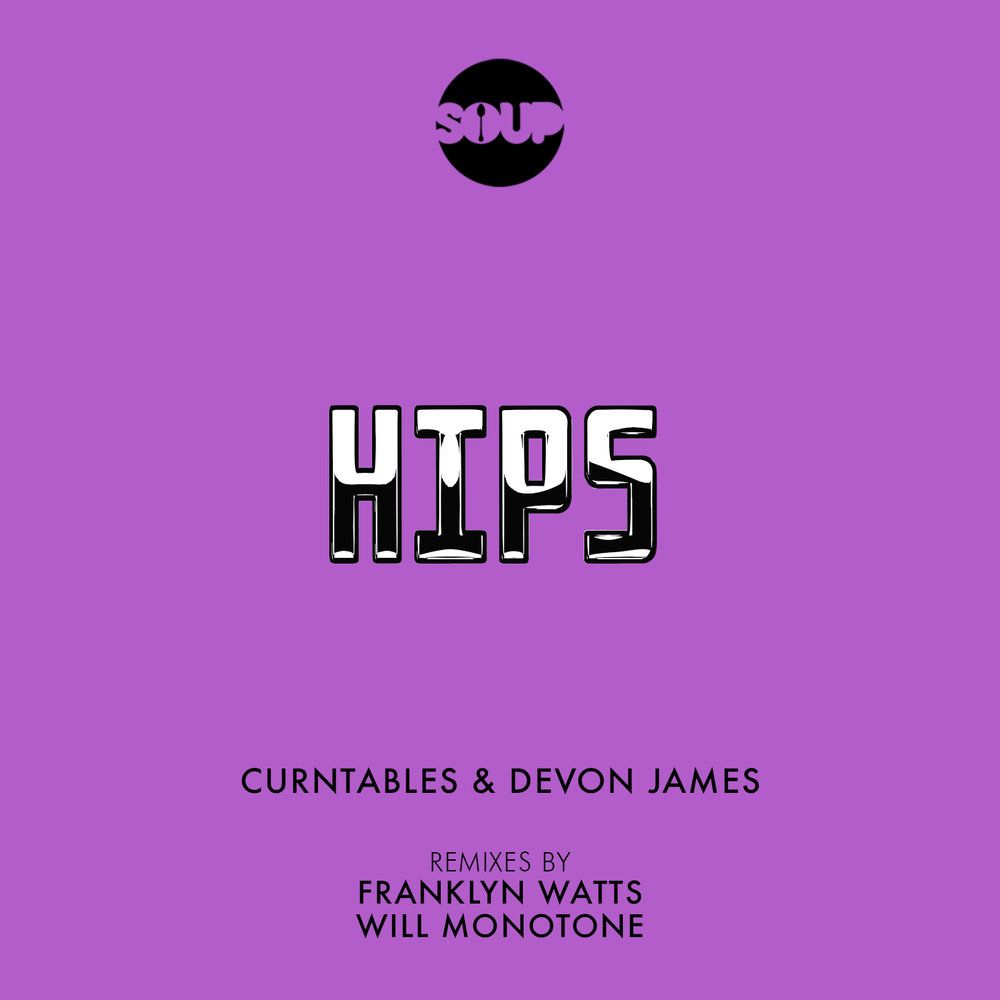 Curntable & Devon James – Hips
Curntables and Devon James partner up in a to create a ramshackled House Masterpiece, Hips: a serious, electro-tinged booty workout that drips with transatlantic flavour destined to bombard and rumble the floors of many a sweaty club, complete with remixes by the mighty Franklyn Watts and Will Monotone.
Brooklyn-based artist Devon James works tirelessly within the underground music scene and has personal co-signs from Felix Da Housecat, Skream, and Dennis Ferrer. Playing alongside the legendary Moodymann and modern superstars like Diplo at globally renowned clubs such as Spybar in Chicago and Button Factory in Dublin, he is an accomplished performer as he is sound engineer and producer.
Then we have the man who describes his craft as an on-going love and hate affair with many musical genres, Curntables, Aka Gary Curran. A true underdog of the scene who has experienced all the ins and outs the industry had to offer and thankfully has still come out the other end to Collaborate with Devon James. Known for his work as part of The Japanese Popstars, Confute, Two Hand Salute, Midnight Residents the man himself shows no signs of slowing down when it comes to his onslaught on the underground.
The three tracks are full-on dance floor heaters. Leading with the original, it is clean and direct with a heavy kick and cheeky percussive parts. Following that, Franklyn Watts' remix dirties the track with a bassline that furrows your brow all the way to your chin. Will Monotone's acid remix distorts the kick, pitches the vocals all over the place and plants an unapologetic acid breakdown a third of the way through the track which drips and reappears til the glorious end.