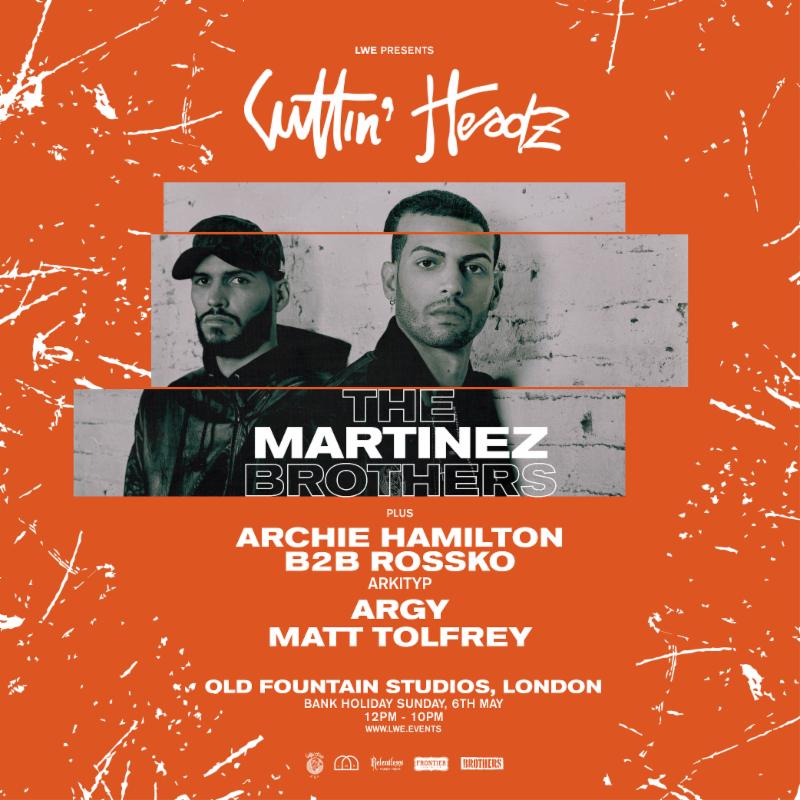 Cuttin' Headz and Paul Kalkbrenner venue announced.
LWE unveil new location as Old Fountain Studios, Wembley
Loz Poulton (LWE – Head Of Production) says: "The new space opens up a great platform for production. With its previous life as a TV & Film studios it has a range of rigging capabilities where I can fix a substantial L'Acoustics sound system over the dancefloor. We'll also be flying trussing with a complex tessellating lighting design, which I'm super excited about; and not to mention the installation of over 85 lasers."
Featuring two shows this May:
CUTTIN' HEADZ
THE MARTINEZ BROTHERS
12:00 – 22:00 | Bank Holiday Sunday 6th May 2018 | Old Fountain Studios
The Martinez Brothers say:'We love playing in London, and the music that's coming out is so creative and diverse. We've had some dope UK talent release on Cuttin' Headz and we were blessed to be able to collaborate with Rudimental on 'No Fear'. For us, hitting up a new location is pretty much about celebrating that culture and connecting with a wider audience."
PAUL KALKBRENNER: PARTS OF LIFE LONDON
18:30 – 22:00 | 10th May 2018 | Old Fountain Studios
Paul Kalkbrenner says: "After a few great shows with Will & the LWE Crew, I am very excited to go back and be able to present my new album & new live show in this new & outstanding venue."

www.lwe.events