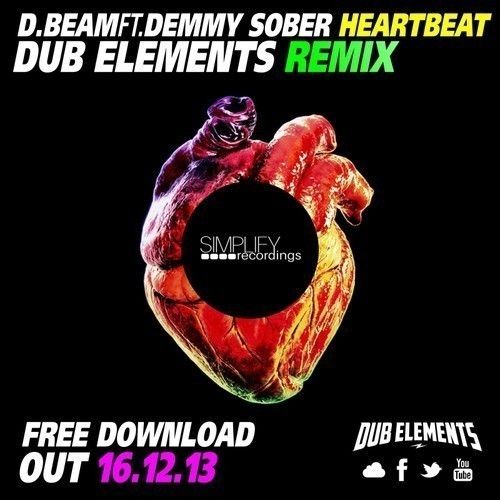 D.Beam Ft Demmy Sober – Heartbeat
What a year it's been for the Seville-based sub surgeons: following a succession of high profile performances around the world, a blistering appearance on Excision's Rottun label and an electrifying remix of Beatmashers, the duo celebrate their most accomplished year to date by unleashing this epic, genre-smelting masterpiece: a mind-bending, boundary-bashing remix of 'Heartbeat' by fellow Spaniards D.Beam.
Developing the original's fine balance of euphoria and teeth-baring bass grit, Dub Elements have constructed an arena-level floor-smasher that refuses to sit still. Igniting with a spine-shuddering piano refrain, we're suddenly ingratiated with Demmy Sober's emphatic, smouldering vocals that are galvanised in raw emotion.
Mirroring her authority with their own unique, turbo-charged production power, Dub Elements suddenly throw us face-first into a stomping groove that charges forth with heady abandon. Fusing elements of bass music, EDM, trap and electro, the groove fluctuates with skillish musical mischief: from mesmerising glitches and growls to concentrated four-to-the-floor chaos, we're kept on our toes throughout as the track builds momentum with every twist and turn.
A stunning conclusion to an exemplary year: Dub Elements have excelled themselves throughout 2013… And naturally they have even bigger plans for 2014. Scheduled as a generous pre-Christmas freebie, we want you to get ahead of the crowd and grab it now. Enjoy!