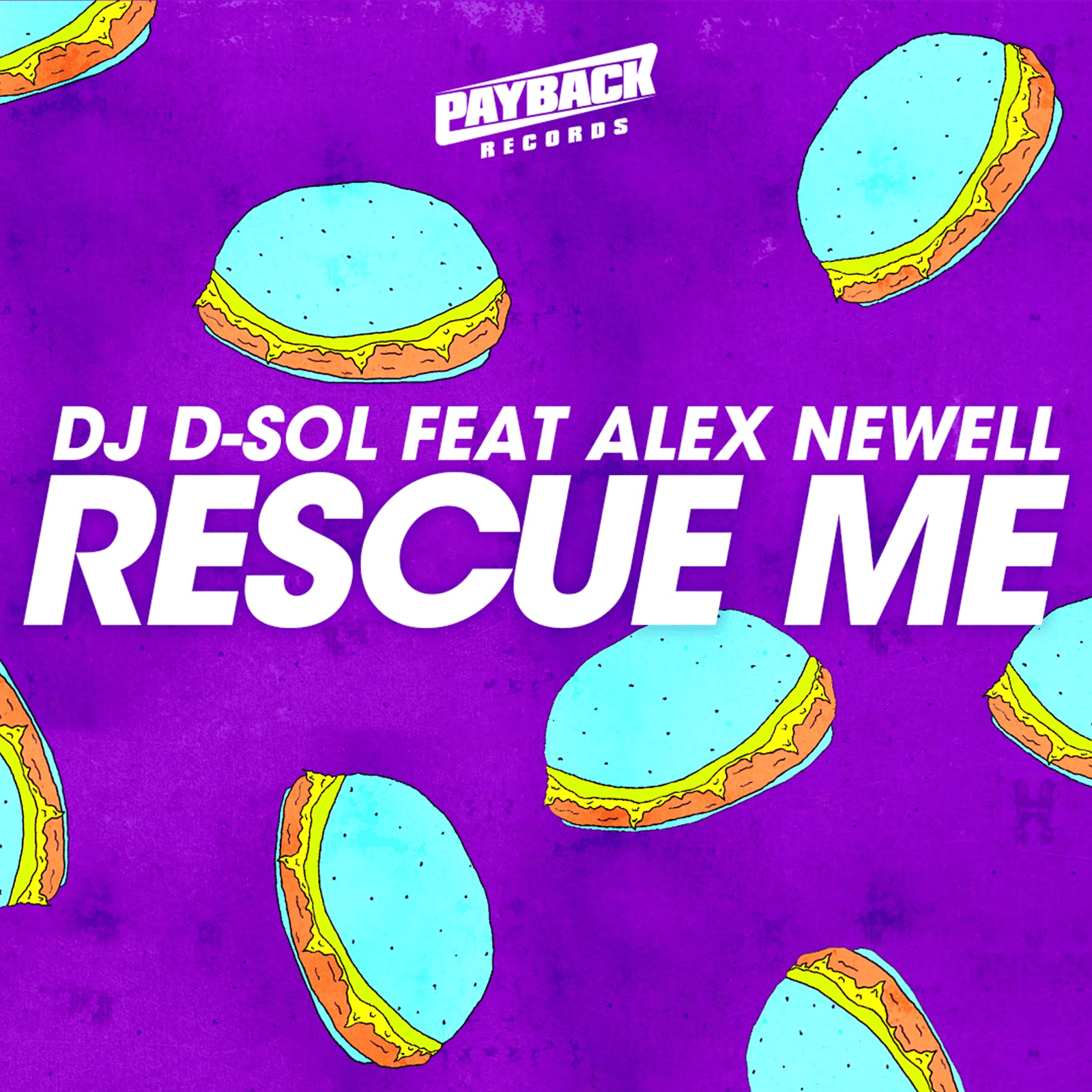 D-Sol returns with "Rescue Me (feat. Alex Newell)"
All proceeds from Payback Records releases are donated directly to nonprofit organizations working on the frontlines of the addiction crisis
Building on the success of his first two releases, "Don't Stop" and "Feel Alive," D-Sol (aka David Solomon) is back with a summer scorcher – his dancefloor re-interpretation of the 1965 Fontella Bass classic "Rescue Me."
Featuring the voice of Alex Newell, who starred as Wade "Unique" Adam on the Fox music series "Glee," this new version is highlighted by D-Sol's fresh take on the production; combining his trademark happy-house style with energetic pop elements and additional songwriting from Laura White (writer and vocalist of Galantis "Love On Me"). D-Sol's knack for updating classics, namely his 2018 summer smash "Don't Stop" is evident here again, breathing new life into a classic and introducing it to a whole new generation of listeners.
Well known as both a solo artist and for collaborations with Clean Bandit, The Knocks, and DJ Cassidy – Newell's powerful voice radiates warmth and energy, hailing back to the artist's days singing in a church choir. Alex will be performing "Rescue Me" live at Pride events throughout June.
D-Sol is a two time Billboard Dance/Mix Show Airplay charting artist. He has opened for Galantis, Kygo, David Guetta, Paul Oakenfold, and Liquid Todd and has been featured in dozens of media outlets from Rolling Stone to The Washington Post.
Founded in partnership with Big Beat/Atlantic Records, Payback Records is a socially conscious music business focused on one of America's most serious public health crises: the addiction epidemic. All proceeds are donated directly to nonprofit organizations working on the frontlines of the crisis. For more information, see
www.paybackrecords.com
"I'm fortunate that my visibility as a business person gives me the ability to create a platform that combines doing what I love, with a cause that I deeply believe in." — David Solomon, Founder, Payback Records
D-Sol Online
Alex Newell Online
D-Sol in the press