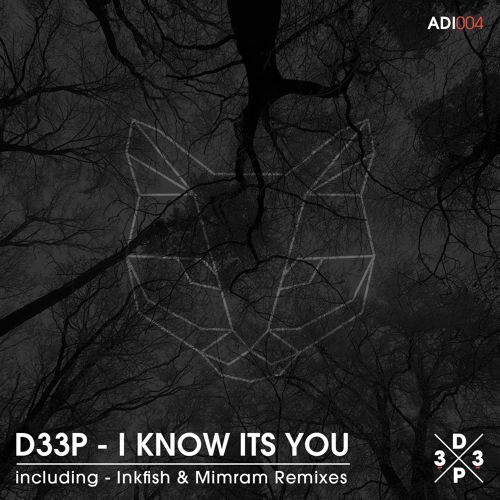 D33P - D33P – I Know It's You
Not enough can be said about D33P's evident musicality but some of it can be translated in to the newest offering titled – "I Know It's You" Original mix, that will see a comprehensive release on his own imprint, D33P Music soon.
The original flavor, laid back warmth has crucial quiet bass that thudders to make it a night time gem. The charm lies in the simplicity and catchy chord play. In its original form, it's an extremely effective tune that blends synth stabs, a kick and accompanying percussion, along with a funky stripped-down atmospherics that speak acid.
The imprint ropes in the legendary Inkfish to provide the first of the two remixes. His take amplifies a darker, languid pace that's both eerie yet easy to swoon to. Minimalistic drummy patterns, vocal peek-a-boo fills in the space of clatters and flutey melodics. The bass line and Notes float off into the ether, rarely coming back down to rest, except for the heavily chorded breakdown, perfect for start ups.
The second remix see's Mimram giving a version to dance in delight with. It arrives with thumping funk. With subtle changes in the EQing that should make finding the perfect mix for the prospective DJ a very pleasurable task indeed. This version is languorous and perfect for going in to that peak time slot. Fitting in with the label's simplistic aesthetics wondrously.