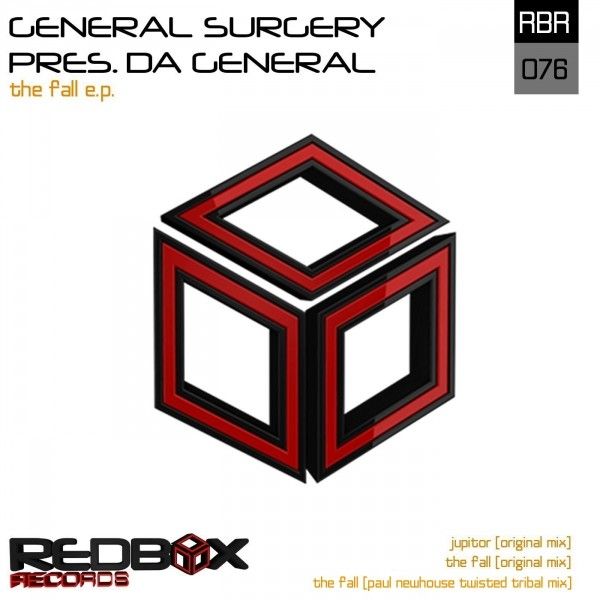 Da General – The Fall E.P.
Da General is a DJ that has enjoyed rocking dance floors all over Scotland since the late 90's. He has been a versatile DJ across a broad range of genres over the years before settling into being predominantly a Techno DJ & Producer.
Having been involved in playing at events over the years including a guest set at Judgement Day and Sensations (Glasgow) as a monthly resident. Since being in a coma in 2011 DaGeneral came back stronger than ever running "This Is Techno Live" radio show which now airs live monthly on ILHM.eu with Jon The Dentist & Nicky Demain. And running the club night Progress which went live in a real castle in Scotland in June 2014 including some great talent from the UK including international Dj "Mohamed Medhat" from Ambizi Records.
The show was also the return of the legend that is "Jon The Dentist" who with Da General showcased their new brand "General Surgery'. General Surgery is a collaboration/brand between Jon The Dentist & Da General in which they co-own General Surgery Records and take bookings across the globe with their dirty techno sound.Across the years Da General has supported many artists including 808 State, Modjo, Alex Kidd, Mark Sherry, Mallorca Lee, General Midi to name a few.
On the production front in 2014 Da General has had various tracks signed on different labels including his collaboration track "Impact" which was for release in July 2014 on Ambizi Records.
As well as a couple of collaborations with ED209 (half of ED E.T. & D.T.R) and solo tracks coming of the press to Redbox Records, Fieramente Records and General Surgery Records, he is also working on some collaboration tracks with Jon The Dentist on their own imprint "General Surgery" DaGeneral (Alan Lumley) who was born in Cambridge has spent most of his years in Scotland and has some good peers up in the north of Scotland including Mike C (Equinox) and Jay M (Notorious) who have helped mould him into the talented DJ that he has grown into since the early 90s. Da General love and passion for techno and music has seen him looking at dates in various countries on the DJ front and syndicated global radio shows and this in his opinion is just the start of things to come.
Redbox Records is proud to present: Da General – The Fall EP. Two dark and thumping techno cuts, with a techhouse remix from label boss Paul Newhouse.