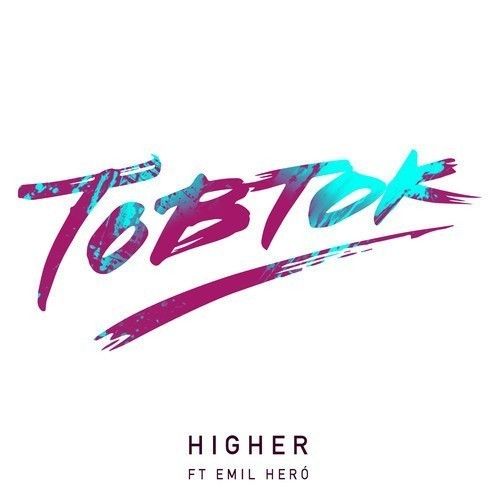 Tobtok ft. Emil Heró – Higher
Higher is the superb new single from the breakthrough Swedish artist, Tobtok, landing this October on Good Soldier Records.
When revealed on Soundcloud earlier in September, Higher received 44,000 plays in just 24 hours and became Hype Machine's #1 Most Popular Track on Twitter. It's since clocked over 610,000 plays thanks to multiple spins from Zane Lowe on Radio 1 and a #1 spot on Beatport (under Pop). Rooted in House and Nu Disco, Higher is an expertly crafted piece of summer magic from a producer who is a genuine One To Watch…
Although just 22, Tobtok aka Tobias Karlsson is becoming somewhat of an old hand when it comes to producing French House and Nu Disco. His remix credits include Lemaitre, Citizens, and Jutty Ranx, as well as, 'Out Of My Head' for Zak Waters, 'Higher Ground' for in demand duo Blonde, and a yet to be released Icona Pop single.
Tobtok's classy production caught the attention of the exceedingly cool Kitsuné record label, a discovery which led him on a European DJ tour and to Village Underground in London, to spin under the Kitsuné Maison banner to crowds 1,500 strong. Tobtok returns to London for the Shut The Front Door Summer Party on 17 October supporting Zimmer and Darius at Brixton Jamm, before his highly anticipated EP lands on Kitsuné this November.
New single Higher straddles summer Disco and Electro Pop, featuring the unique vocals of Emil Heró of the Swedish indie-electro group, Urban Cone, and comes complete with a classy remix package from Oliver Nelson & Skogsrå, Avenue and Jack LNDN.
The Swedish house producers Oliver Nelson and Skogsrå have joined forces to create an eighties influenced re-rub that got snapped up by the influential You Tube channel Suicide Sheep for an exclusive unveiling. Jack LNDN – no stranger to the remix circuit having recently reworked for Clean Bandit, steps in to take Higher into deeper realms. Whilst the Canadian producer Avenue, who bagged his own Hype Machine #1 with his remix of Tears For Fears Shout, gives the original bags of groove and plenty of synths.
With a soaring online following and millions of plays on his Soundcloud, Tobtok is arguably one of the most exciting young producers around and unquestionably, one to keep an eye on. Watch this space…