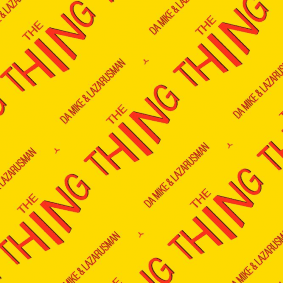 Da Mike & Lazarusman – The Thing
Lazarusman returns to Connected after his 'They Vibed' track with Re.You for a second superb single, this time linking with Da Mike.
Da Mike is linked to the imprint as a long-time partner at Global Fantasy in Greece with DJ Angelo, who previously recorded on this label. As such, this is a fantastic family affair that results in more hypnotic dance floor sounds.
The track is an irresistible dancefloor gem with ephemeral and deep lyrics concerning the meaning and whereabouts of 'The Thing'. The brilliant drums build the pressure as synth stabs bring an air of spirituality and Lazarusman tops it off in style. An excellent instrumental is also included for more heads down and direct dancing.
With Afro house legend Black Coffee already supporting this one, it's all set to become a bigger summer tune this year.
Tracklist:
1. The Thing (Original Mix)
2. The Thing (Instrumental)