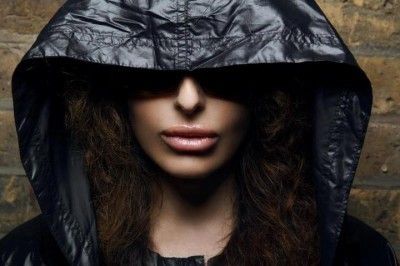 Kick off 2014 with Nicole Moudaber
Passion. Freedom. Excitement. Inspiration. Unity. Fun. Whatever you aspire to in 2014, be sure to start the year as you wish to go on with Nicole Moudaber and a crowd that shares your dreams.
Nicole is driven by the belief that dance music has the power to transform people. Her New Year's shows at Rumor, Philadelphia (31 DEC), Pacha, New York City (1 JAN) and the BPM Festival (9 JAN) are celebrations and declarations of intent as she prepares to push her vision and sound even further in 2014.
NYE: December 31 @ Rumor, Philadelphia
January 1 @ Pacha NYC, New York
January 9 @ The BPM Festival, Playa Del Carmen, Mexico
The Nigerian-born, London-based star has always marched to the beat of her own drum and in 2013 the world started to catch up. Over the past year Nicole garnered international acclaim for her incendiary DJ sets; her debut album 'Believe' on Drumcode; the launch of her MOOD Records label, and her appearances in Rolling Stone and Billboard magazine, among others.
Fame is not the goal, though. Nicole is driven by a deeper purpose – one she discovered in her native Lebanon, where she promoted monumental raves that helped unify a country fragmented by war. As an artist, she uses her rare combination of musical nous and fearsome technical skills to celebrate the power of music and ignite parties with an atmosphere of celebration, passion, hope and joy.
Join Nicole's global techno tribe at one of her European tour dates in November and December; New Year's Eve and Day at Rumor, Philadelphia or Pacha NYC; or on the beach at Playa del Carmen, Mexico for the MOOD Records showcase at the BPM Festival.
Be there. Share the energy!
"New Year's Eve and New Year's Day… Two cities in less than 24 hours! What a way to enter the New Year with everyone. To say I'm excited and thrilled is an understatement. I played Rumor in Philadelphia once and the place erupted with amazing energy. I can't wait to be back and celebrate in full force before heading out to New York, my most beloved city in the world. To play all day long with the people that embraced me from the beginning is the ultimate form of love and I'm sure to give it back ten-fold on 'day one' of 2014."
– Nicole Moudaber
New Year's Eve: December 31
Advance tickets available at rumorphilly.com
Rumor
1500 Sansom Street
Philadelphia, PA 19102
Doors at 10 PM
www.rumorphilly.com
New Year's Day: January 1
Advance tickets available at Flavorus
Pacha NYC
618 W. 46th Street
New York, NY 10036
Doors at 4 AM (19+)
www.pachanyc.com

Nicole Moudaber Worldwide Tour Dates
Dec 05 Tenerife, Spain @ Magma Winter Meeting
Dec 06 Bucharest, Romania @ Kristal Glam Club
Dec 07 Utrecht, Netherlands @ Time Warp Holland
Dec 13 Tunis, Tunisia @ Show Case
Dec 21 Palermo, Italy @ Mob
Dec 31 Philadelphia, PA @ Rumor
Jan 01 New York, NY @ Pacha NYC
Jan 09 Playa del Carmen, Mexico @ The BPM Festival | In The MOOD Showcase