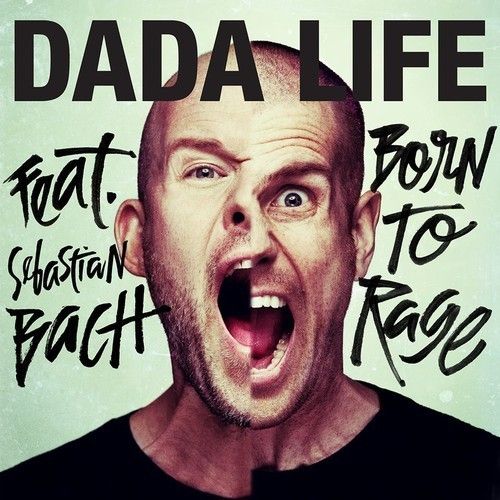 Dada Life feat. Sebastian Bach – Born To Rage
Iconic DJ/producer duo Dada Life have joined forces with revered former Skid Row frontman Sebastian Bach to recreate their 2013 smash 'Born To Rage', scheduled for release on May 11th.
Released in an incredible 39 different, country-specific versions and immediately charting in the top 5 at both the Beatport and Hype Machine charts worldwide, 'Born To Rage' already carries significant pedigree. A track built around the duo's trademark exuberance and packed full of euphoric crescendos and an infectious punk rock style hook, the addition of Bach's remarkably distinctive vocal now gives 'Born To Rage' a bold and exciting new dimension. Uniting the worlds of both electro house and rock, it's broad-ranging appeal should make a significant impression on a more diverse, expansive audience and cement Dada Life's reputation for consistently pushing boundaries with their music. The track also retains its anthemic and full-bodied club worthiness and is sure to make a significant impression on dance floors the world over.
Currently on tour in Australia as part of the Future Music Festival and with a series of dates in Las Vegas on the horizon, as well as an appearance at Pacha in London on May 10th, Dada Life have enjoyed a typically busy start to 2014 including announce their Dada Land passport program where fans can work their way up to Citizen and win a passport that gives them access to every Dada Life show in the world, for free, for ever! More info at www.dadaland.com
The eccentric duo also made headlines at the back end of 2013 after being awarded a Guinness World Record for overseeing the world's biggest Pillow Fight in Chicago, with 5000 people gathering to take part.
For more information on Dada Life, please visit:
http://www.dadalife.com
https://www.facebook.com/dadalife
https://twitter.com/dadalife
https://soundcloud.com/dada-life