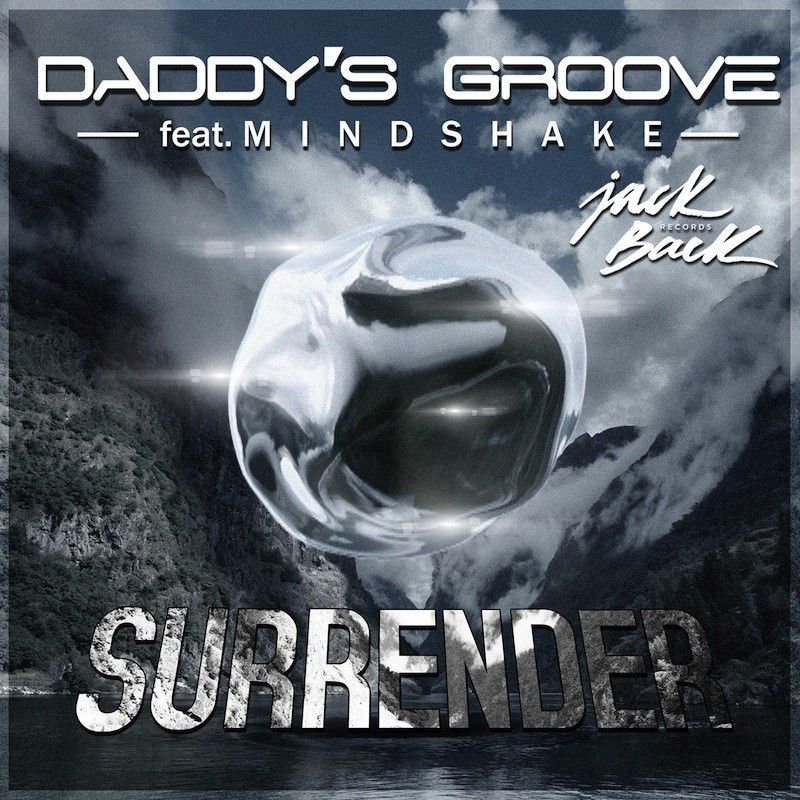 Daddy's Groove ft. Mindshake – Surrender
September marks the return of Daddy's Groove to the charts, collaborating this time with Mindshake for a hot new single: 'Surrender' featuring Angelo Iossa, will be released exclusively on Beatport on the 2nd of September through David Guetta's Jack Back Records.

'Surrender' is a huge new anthemic dance music track. It has already received early support from David Guetta, who played it out on one of the world's biggest stages at Tomorrowland earlier this summer. The track is already receiving a lot of hype from listeners, now eagerly anticipated.

Not without reason, for 'Surrender' immediately stands out right from the start, incorporating country flecked guitar strums and an uplifting soulful chord progression. It comes with all the secret ingredients of a summer anthem with its thick electronic texture of synths, electro leads, heavy kicks and top quality production techniques, all overlaid with beautiful vocals from Angelo Iossa.
After their recent hit single with Rob Adans – 'Unbelievable' released earlier this summer, Italian Trio 'Daddy's Groove' have received international acclaim and support from Pete Tong, Kiss FM, Radio1, and David Guetta. They seem unable to do no wrong at the moment, and this new release with Mindshake has 'Chart Topper' written over it.
Throughout 2013 the Italian trio has continued to assert their dominance over today's electronic music scene. Released in January, 'Stellar' quickly reached #3 in the Beatport Top 10 chart, with its official video amassing more than 1.4 million views on Youtube. This massive success has been quickly followed-up by a handful of other huge singles such as 'Vertigo' on Guetta's Jack Back label, or 'Unbelievable' feat. Rob Adans [Doorn], which has reached the No.2 position in the Beatport chart.
As well as DJ'ing at the most prestigious clubs and events around the world, Daddy's Groove have recently embarked upon their residency at David Guetta's renowned 'F*** Me I'm Famous' residency at Pacha, Ushuaïa, Ibiza & Miami.
Daddy's Groove tour dates:
23.08 Neuraum, MunichGermany
24.08 Sottosopra, CosenzaItaly
26.08 Ushuaïa, IbizaSpain
29.08 Pacha, IbizaSpain
05.09 Voyeur, San DiegoCA, USA
06.09 Create, HollywoodCA, USA
07.09 Marquee, Las VegasNV, USA
12.09 Pacha, IbizaSpain
26.09 Pacha, IbizaSpain
07.09 Pacha, IbizaSpain