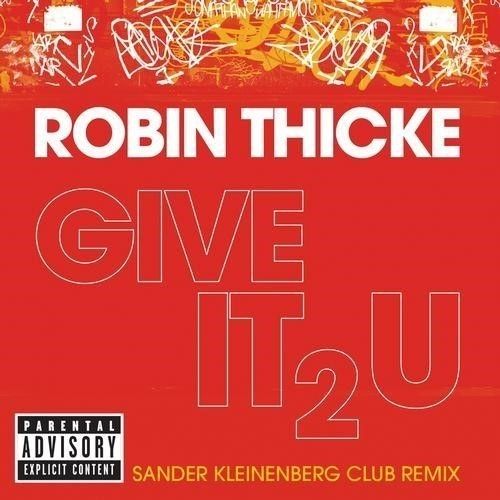 ROBIN THICKE – GIVE IT 2 U (5ANDER KLEINENBERG REMIX)
Fresh off the back of "Blurred Lines", undoubtedly one of the years biggest releases, Robin Thicke is back with his brand new single "Give It 2 U" and has enlisted none other than Sander Kleinenberg for official remix duties.
Having performed a show-stopping medley on the MTV Video Music Awards that included Miley Cyrus twerking and guest appearances from 2 Chainz and Kendrick Lamar – this record is hot on everybody's lips and fresh in their minds. Kleinenberg last released a remix in 2011 of the Manufactured Popstars, but almost a full 2 years later proves he hasn't lost any of his magic touch.
Sander adds Robin Thicke to a prestigious list of remixed acts including Daft Punk, Katy Perry, Justin Timberlake and Royksopp and is currently busy in the studio working on new material as well as a brand new live show concept, due to be unveiled later this year.