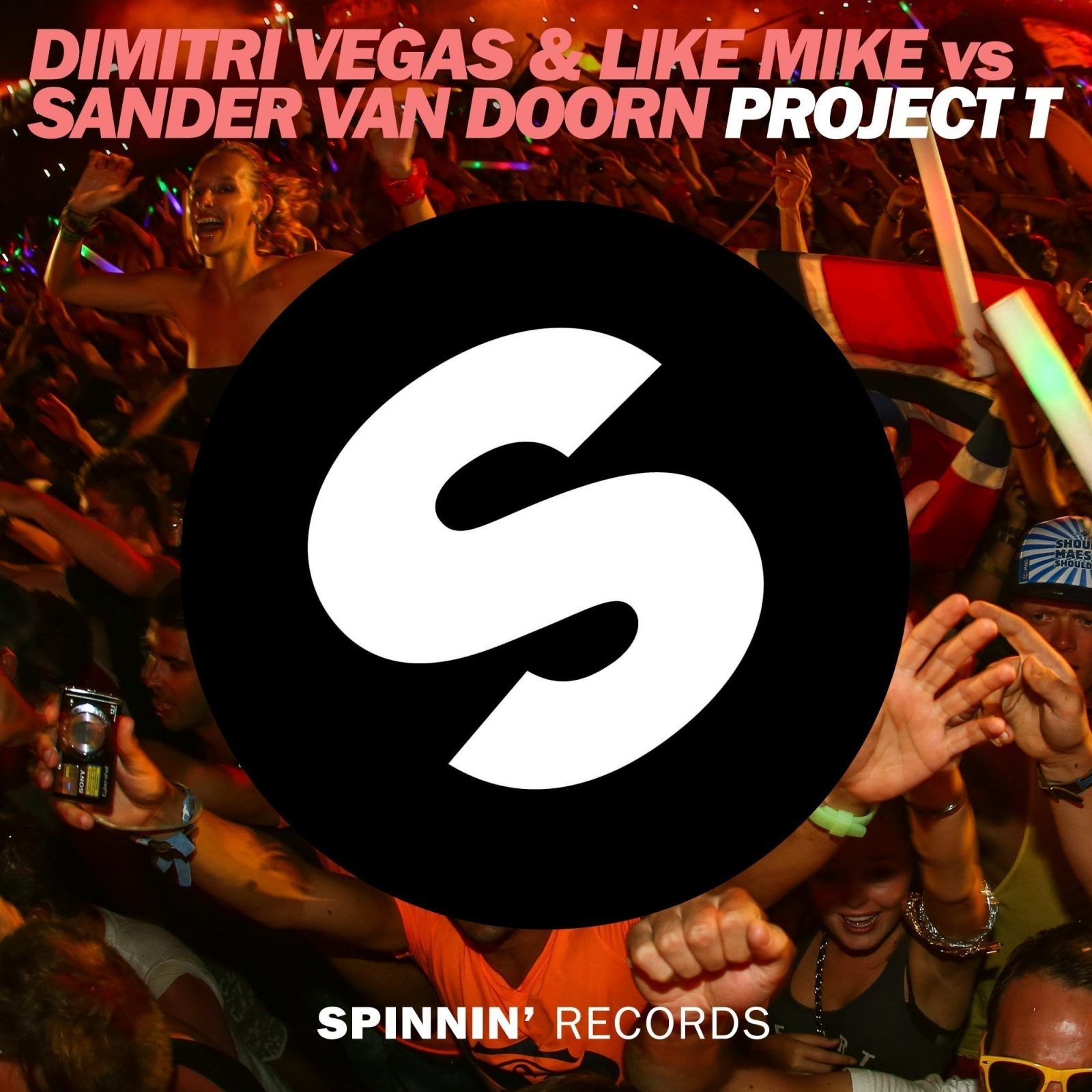 DIMITRI VEGAS & LIKE MIKE AND SANDER VAN DOORN – PROJECT T
'Project T', the track that launched the official Tomorrowland 2012 Aftermovie and had over 88 million YouTube viewers salivating at the sound, is finally set for release on September 2nd 2013.

The track, a collaboration between Sander van Doorn and Dimitri Vegas & Like Mike, two of the most exciting acts in electronic dance music, will be released exclusively through www.beatport.com on Dutch mega-label Spinnin' Records.

Both artists need no introduction, but for those with a passion for statistics, 2013 has been a truly incredible year for both.
Sander van Doorn is without a doubt one of the world's most essential and popular DJ/Producers in dance music today. Every single SVD track this year has entered the Beatport Top 10, continuing to confirm his status as one of the most influential and celebrated artists in electronic music history.

Similarly, Belgian brothers Dimitri & Mike have experienced their most successful year to date, with three of their tracks hitting the Beatport #1 (Mammoth, Turn It Up & Chattahoochee) plus fan favourite Wakanda scoring the #2 spot, their ever-growing global army of fans getting behind each and every hit to huge effect.

Even more train-spotting facts for fans After the release of Sander's smash hit 'Outro' in 2011, the trio hooked up at several festivals around the world and began formulating a plan to completely reinvent the record together. Containing all the exhilarating builds and monumental drops Dimitri & Mike are world-renowned for, the two brothers combine seamlessly with Sander to create a tender and emotional sound that will leave the ears of music lovers everywhere longing for more.

There may still be a few weeks to go until fans can finally get their hands on this incredible cut, but for now, enjoy this exclusive teaser featuring the driving beats and dreamy synths from these three dance music masters!