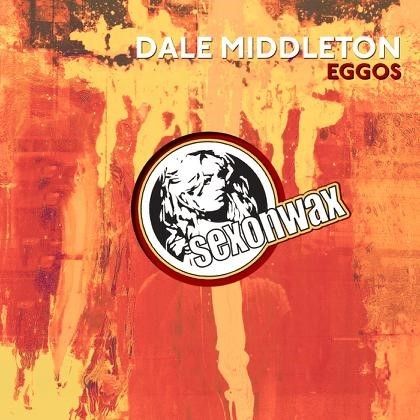 Dale Middleton – Eggos / Engage
To set the stage for his forthcoming "Reincarnations #002" album on Omid 16B's exciting SexOnWax label, rising UK star Dale Middleton kicks off 2015 with a super-stylish 2-track teaser, to give an exciting taste of what is to come.
If you like your house music to be classic in quality and possess that beautiful, euphoric, "hands in the air" attitude, then look no further than "Eggos". Utilising the art of pastiche, Dale Middleton sets 90's classic main-room elements against an on-point rhythmic foundation to create a monstrously uplifting, melodic, piano-fuelled beauty. He continues the theme with "Engage", a perfect chilled gem created specifically as a set-opener.
"I made this one especially for "Reincarnations #002", I always like to have an intro to my DJ sets so thought I'd make a melodic one to really kick things off." – Dale Middleton
The "Reincarnations" album series has been born of the creative endeavour of Omid 16B, as he selectively guides some of the scene's most exciting, new DJ/Producers towards offering an interactive mergence of art, music and self expression, creating a balance between partnership through to a manifestation of harmonic transcendence. These are not your usual artist albums or compilation albums where an ego is the focus, but a spontaneous venture setting a new standard to how two creative minds can become one. Stay tuned, because Dale Middleton's forthcoming instalment is one you don't want to miss – more details coming soon!
Dale Middleton – Eggos / Engage (SEX068) Release: 16th February 2015
Omid 16B Presents DALE MIDDLETON – Reincarnations #02 (SRE002) Release: 16th March 2015