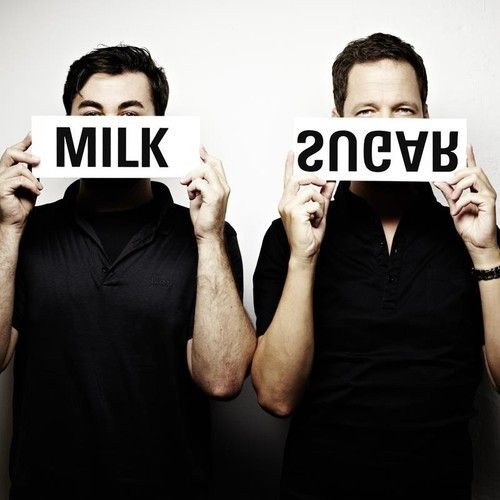 Milk & Sugar vs Simon Harris – Bass
After last year's massive hit, 'Canto Del Pilon', plus recent releases with house legend Barbara Tucker and Wu Tang Clan's Method Man and Redman, the unstoppable Milk & Sugar return with 'Bass' – their take the 1988 classic – 'Bass (How Low Can You Go?)'

First out in 1988 on Pete Tong's Polygram label FFRR, the original was a Billboard Number 1 for UK acid house legend and Grammy award winner Simon Harris, who wrote and produced the track with Professor Griff from Public Enemy.

Now 27 years later Milk & Sugar have pulled the track out of oblivion to return it to dancefloors for 2015. Adding their signature style to the Harris hit, the duo keep Chuck D's original vocal, maintaining the retro vibe with help from a Roland ́s classic 808 drum machine but add slinky, staggered house beats and a big bouncy bassline.

"It felt like time travel when Simon sent us the original samples," say Milk & Sugar. "It was quite challenging to make it sound like 2015, without losing the vintage character. We kept some portions of the original voice arrangement, but added a new touch by chopping up and pitching and using tons of FX on other parts. Speeded it up to 122BPM, and the result is a real groove monster!"

The duo are also keeping the 80's vibes flowing by re-using the original video, albeit with a new edit – a classic look back into 80's hip hop history.

Working together for over a decade, Milk & Sugar have enjoyed success as DJ's, producers and label owners and are now excited to collaborate with Simon Harris. Harris became famous in the early 80s as a producer and DJ with his unique approach to merge Hip-Hop and house music. As founder of the Hip-Hop label "Music Of Life" and creator of "Beats, Breaks And Scratches", a series of scratch-vinyls for DJ ́s, he was one of the driving personalities of the emerging DJ culture of the late 80s and early 90s.
Simon Harris: "'I have been fans of Milk & Sugar for years so when I heard they were interested in working on 'Bass (How Low Can You Go)' it was an honour! We share similar enthusiasm for recording and they are ahead of the curve when it comes to choosing the style of a track. I know 'Bass (How Low Can You Go)' is in good hands with them."