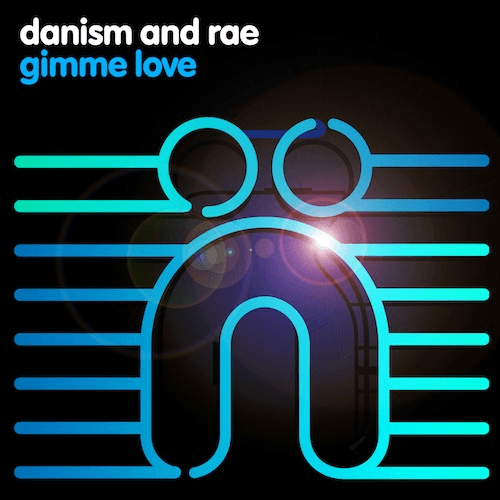 Danism And Rae – Gimme Love
Incandescent, hypnotic vibes are what's rumbling out of the Danism bunker this Autumn, as the duo join forces with the vocal star Rae, unleashing a mighty deep house groove titled 'Gimme Love'.
This distinctive outing sees spectral synth hooks dance over a deep haunting bass thump, backed by immutable beat science and dusted with an eerie breakdown. Topped off by Rae's captivating vocal which shimmers throughout, 'Gimme Love' is deemed to keep the dance floors well oiled this season!
Dan Liquid and Dan Nu:Tone are collectively known as Danism. Together they form a production team that is synonymous with a high a quality and innovative production sound and as fully-trained musician and keyboard player, Dan Nu:tone has seamlessly integrated himself with Dan Liquid's production vision. Influenced by a whole range of musical genres, Danism's production output is both prolific and varied whilst maintaining a definite signature sound. In addition to their longstanding association with Nocturnal Groove, recent projects include new collaborations with Lem Springsteen, Michelle Weeks and Arnold Jarvis. 'Gimme Love' – the guys latest single with Rae is forthcoming on Nocturnal Groove – and a further EP on Shadow Child's Food Music label is also in the pipeline.
Rae burst onto the scene in 2008 with her first release 'Cant Stop' – alongside Sandy Rivera and Kings of Tomorrow – which firmly established her talents in the house world. Rae went on to deliver 'Persuasion' – the follow-up collaboration with Sandy Rivera – and also the seminal classic 'Hide U'. Rae has also worked with Michael Gray, David Penn, Rober Gaez and Studio Apartment while her first solo single ('Another Day') in 2012 picked up solid support from Radio 1.
Recent releases on Nocturnal Groove include The Shapeshifters' 'Analogue To Digital' (album sampler part 3) and a brand new single from Jason Chance 'The Shift' (Including Alias Rhythm Remix).
TRACK LISTING
1 Danism & Rae – Gimme Love (Original Mix)
'Gimme Love' will be released on Nocturnal Groove on 2nd December 2013.
http://www.nocturnalgroove.co.uk :: http://www.facebook.com/nocturnalgroove :: http://www.twitter.com/nocgrooverecs:: https://www.youtube.com/nocturnalgroove100 http://www.danismuk.com/ :: http://www.facebook.com/danismuk :: http://raeworld.com/