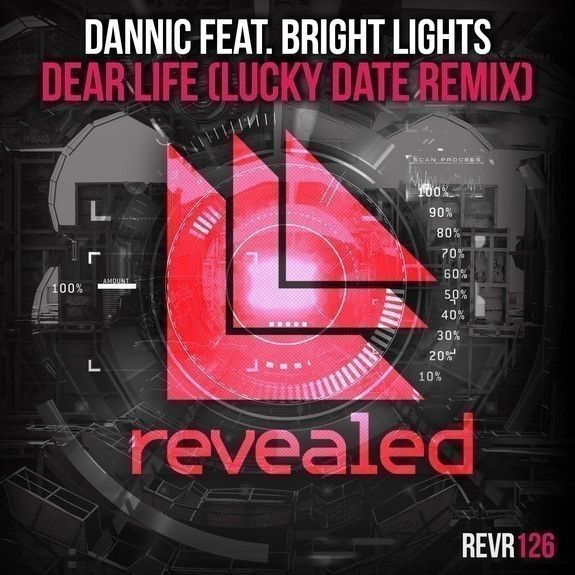 Dannic feat. Bright Lights – Dear Life (Lucky Date Remix)
Having worked with some of the most influential people in dance music over the last few years, including the likes of Moby, Nicky Romero and Zedd, the man we've come to know as Lucky Date now adds to that illustrious list with the release of his brand new remix of Dannic's latest track 'Dear Life' ‹out now on Revealed Recordings.



Taking 'Dear Life' to lofty new levels, Lucky Date utilizes Bright Lights' stunning vocals as the centerpiece of his masterful edit, while staying true to the renowned, powerful and hard-hitting style of his preferred progressive electro genre. Having forged a reputation for himself for his YouTube production tutorials only a few years ago, this remix is a proven reminder of how far Lucky Date has come in such a short space of time.

Off the back of his wildly successful tour of Australia and New Zealand this Summer, the Oakland resident has since spent the last few weeks in the studio, putting the finishing touches to some truly colossal upcoming singles, as well as a collaboration with Life in Color's own David Solano. With a multitude of dates this fall including a tour of Asia in November, be sure to keep your ears close to the ground for more news from Lucky Date.