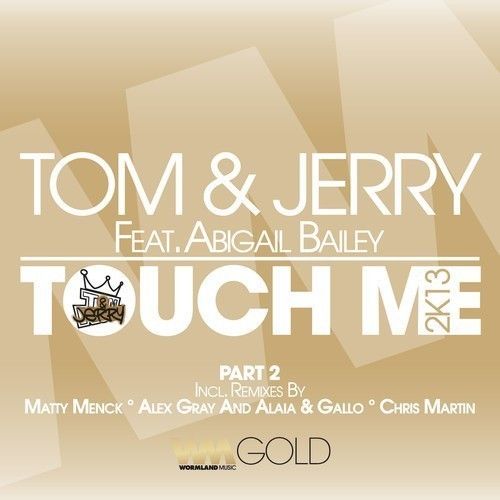 Tom & Jerry, Tom Novy, Jerry Ropero – Touch Me 2k13
The Tom & Jerry project, a side and fun project by Tom Novy & Jerry Ropero, is back with brand new mixes of their worldwide hit "Touch Me". Superstar DJ Tom Novy and Ex DJ but also superstar Jerry Ropero, have put their masks back on and went in the studio to rework their anthem, even if the little holes in the Tom & Jerry masks were too little to look through to see the computer, they had a great time playing cat and mouse again!
Here are the House Mixes Part 2 made by Hamburg's finest Matty Menck (Toolroom, Tiger), Alex Gray and Alaia & Gallo (Tactical, Molto) and spanish house maestro Chris Martin!
http://www.facebook.com/wormlandmusic