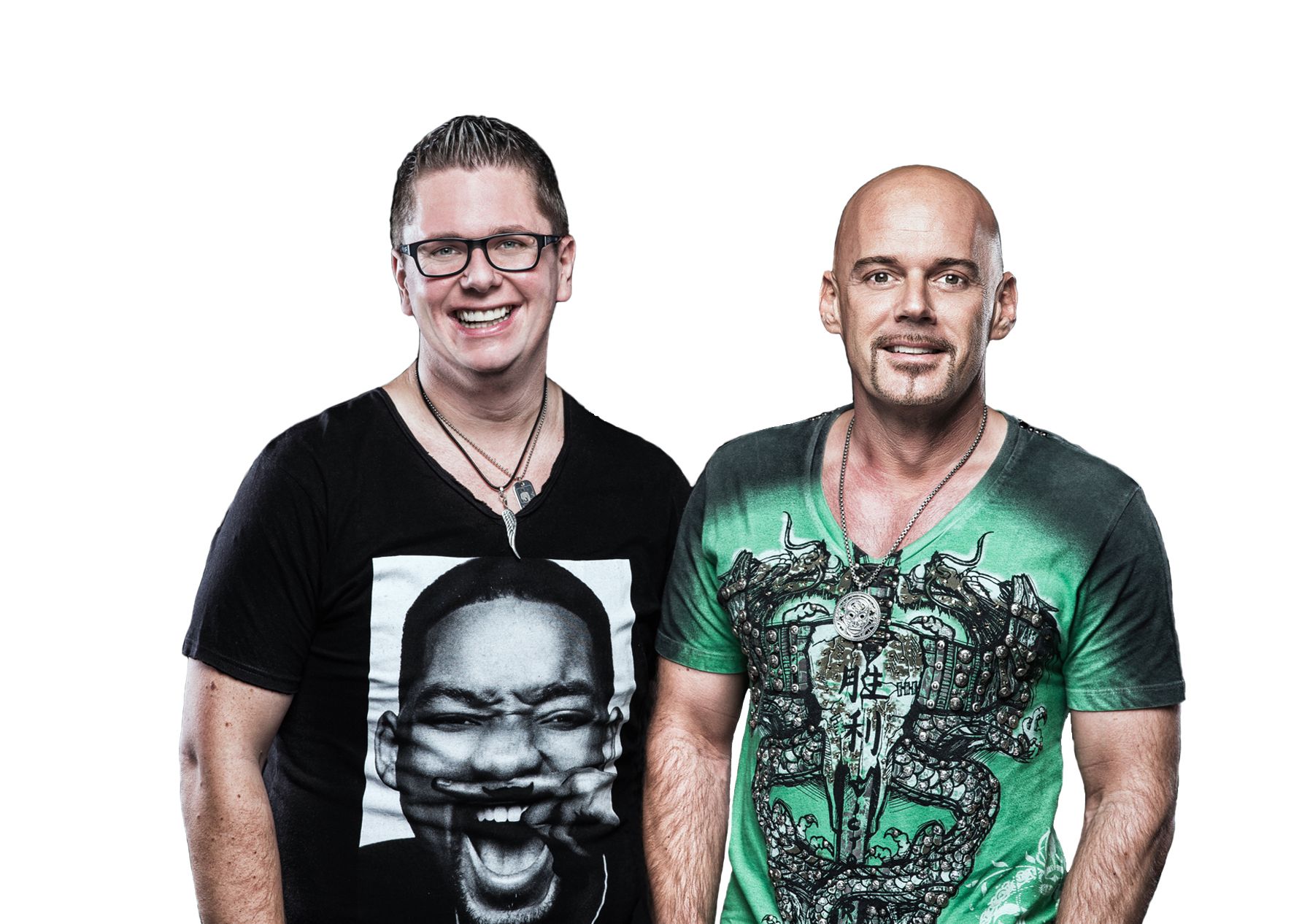 Darius & Finlay's Top 3s
DJ and production heavyweights Christian Gmeiner and Johann Gmachl, jointly known as Darius & Finlay are rapidly establishing themselves as one of the leading Dance music acts within their home country, Austria. Teaming up in 2008, Darius & Finlay have been the masterminds behind some remarkable chart inductions, including: 'Rock the Beat', 'Show Me 10', 'Do It All Night Volume 1 & 2', 'Phenomenon', 'San Francisco' and many others. They have also managed to pile up numerous accolades along the years, including: the Amadeus Music Award and multiple Austrian Dance Awards.

Having follwed their quick ascension over the past few months, we've decided to sit down with the duo and have a chat about their favourite things in life. Here are Darius & Finlay's Top 3's.

Hey guys, thanks for taking the time to talk to us today. We've got some Top 3 questions for you here…

Top 3 all time tracks:
1. Darius & Finlay – Do it all night 2k12
2. Armin van Buuren feat. Trevor Guthrie – This is what it feels like (Extended Mix)
3. Showtek ft. We Are Loud & Sonny Wilson – Booyah

Top 3 all time DJs:
1. Ben Liebrand
2. Franky Knuckles
3. Kai Tracid

Top 3 singles in 2015 so far:
1. Major Lazer & DJ Snake – Lean On (feat. MØ) (Dash Berlin & DJ Isaac Rework)
2. Darius & Finlay & Tk Tycoon – Sniff It
3. Axwell & Ingrosso – Sun is shining

Top 3 clubs:
1. A1 Musicpark, Austria
2. Discoplex A4, Poland
3. Index, Germany

Top 3 plug-ins:
1. Bass Imperator
2. Luftikus
3. AL Saturator

Top 3 goals for your career:
1. Just making music for people in the world
2. Be creative
3. Keep well and fit

Top 3 cars:
1. Volkswagen Käfer/Beetle (Just until construction year 1979)
2. Audi R8
3. BMW 5series

Top 3 cities:
1. Vienna
2. Munich
3. Miami

Top 3 people you look up to:
1. Women who raise children
2. Bud Spencer & Terence Hill
3. All people who are involved to save the nature and the animals on this planet.

Top 3 things you're afraid of:
1. Spiders in all sizes
2. Winter, because it's cold then
3. The environment which man has been manically destroying

Top 3 things you wish to do before you die:
1. Travelling the world
2. Get a helicopter license
3. Visit the South Seas

Top 3 life mottos:
1. Stress is not an option as long as the sky is blue and the world keeps turning
2. Always believe in yourself
3. Have patience and perseverance

Top 3 people you'd like to thank:
Our families (but there are more than 3 people)

Thanks!