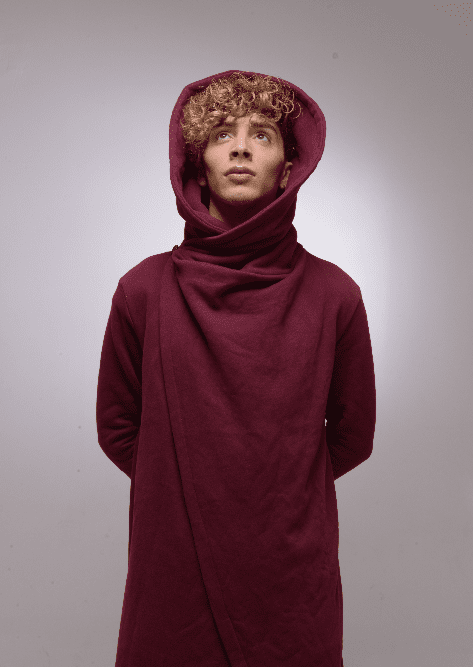 Dark popstar Andrea Di Giovanni launches their new EP 'Permission'
Dark popstar Andrea Di Giovanni, has launched their latest EP called 'Permission', ahead of the Pride and Summer season.
The new EP 'Permission' is the feel-good tracks that everyone needs this summer. Pushing the message of "having fun whilst in control", Andrea Di Giovanni's 6-track EP has a strong yet subtle message of consent when partying – as shown in the EP title. The main track on the EP 'Permission' carries a truly important message: 'I give you permission, boy just one little condition' which highlights in sexual intercourse, consent is fundamental, but also knowing your inner beauty and flaunting it in front of your crush.
Andrea vocalises that "rape is such a big issue globally within many creative industries and communities, consent is something that should be discussed continuously throughout our lives". Andrea wanted to express the importance in discussing these issues subtly through their music by pushing a catchy summer light-hearted song with a strong empowering message.
Other songs on the EP such as 'Bye Baby', 'Know Better' and 'Versatile' are songs based around personal strength and freedom of choice. With many issues globally not allowing women, non-gendered and people in low-income countries have the voice they deserve, Andrea – as a passionate activist – pushes these issues to the horizon to execute change and education in an easy-to-digest manner with the use of fun hits.
Andrea is known for their political activisms within the sex, LGBTQ+, equality and self-love space, and by vocalising their values and opinions on certain issues within the press in their music is something that they believe is the best way to execute change for all.
Their music finds roots in the struggle for equality, combining memorable melodies with empowering messages of self-acceptance – all things that Andrea has experienced throughout their life.
'Permission' will be released on Thursday 16th May, and available via music platforms Apple Music and Spotify.
Andrea Di Giovanni comments on the launch of his new EP: "'Permission' is definitely my favourite piece of work so far. I wanted to showcase a more playful and fun side of myself and let people know that being your most authentic self is something to celebrate and cherish.
"There's always a hidden political message and value to my lyrics, but this time around with tracks like 'Bye Baby', 'Permission', 'Know Better' I'm exploring the theme of relationships with a more lighthearted and sassy attitude; I've learned my lessons with love and now it's time to just party and have fun. Feeling free to be me and do what I want without fear of repercussions.
"The title of the EP is very ironic, I don't need no permission anymore, I'm me, flamboyant, extra and I make no apologies for that. I am just me, no matter the label of what society gives me."