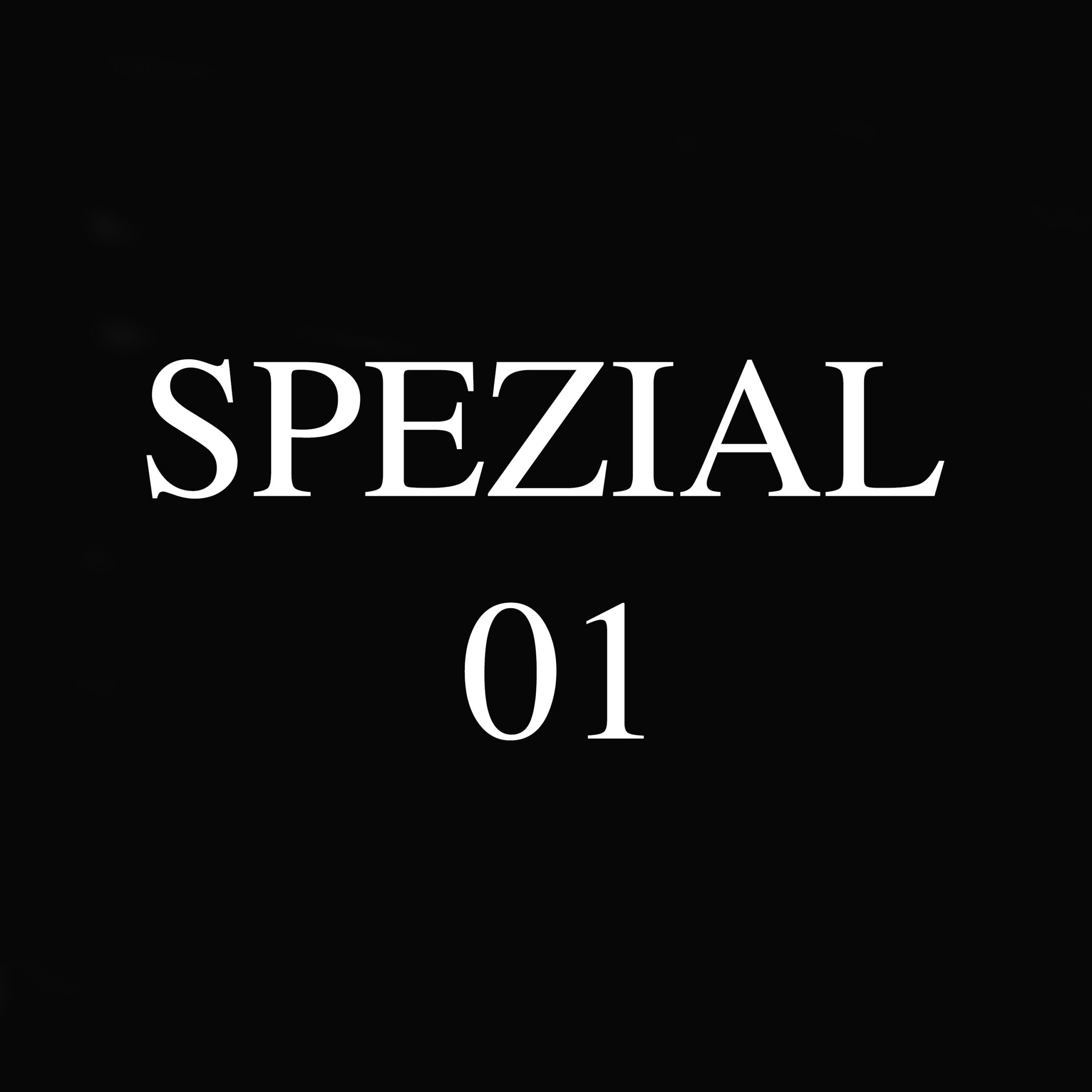 Das SPEZIAL – Very Nearly Almost
"It's cool! It's fun! And there's not much music around that sounds like it!" says the unknown artist behind new project Das Spezial. This first EP has already been road tested to great effect by Stacey Pullen, Laurent Garnier, The Advent, Young Male and Henning Baer, and features collaborative appearances from The Chemical Brothers' engineer Steve Dubs and Peace Division man Justin Drake.
This project is about big, bold music that mixes up breakbeat, techno, acid and disco into razor sharp club weaponry. To that end, Maceo Plex has been a huge supporter of opener 'Romantic Schizophrenic', an adventurous sci-fi trip into big room techno. Loopy and eerie deep techno cut 'Nightcrawler' comes with its own video which you can see here, as does the strobe lit rave tune 'Hells Angles And Prolific Demons', which you can see here.
The superb stomper 'Elektronisch' is a twisted and prickly bit of electrifying techno, 'Primitive And Civilized' is a bristling electro tinged track with wiry synths, and that visceral energy and pure sense of abstract dance floor thrill continues with 'Beautiful Monsters' and 'I Avoid Your Gaze.' The dark wave and chilly post punk synths of 'Only The Paranoid Survive' and spooky drones of 'Daphne's Window' close things down in arresting fashion.
This is a fantastic first EP that promises plenty of standout moments on the dance floor.
Tracklist:
1. Romantic Schizophrenic
2. Nightcrawler
3. Elektronisch
4. Primitive And Civilized
5. Beautiful Monsters
6. I Avoid Your Gaze
7. Only The Paranoid Survive
8. Drone # 1 – Hells Angles And Prolific Demons
9. Drone # 2 – Daphne's Window