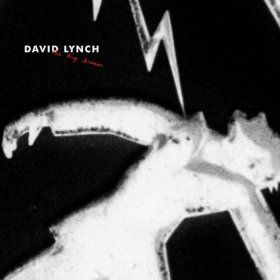 David Lynch – The Big Dream
David Lynch's "The Big Dream", one of the year's most strikingly singular and idiosyncratic records, is getting a glorious deluxe reissue from Sunday Best at the end of the year. Sitting alongside brand new tracks and previously unreleased instrumental versions are a slew of stunning remixes from the varied likes of Bastille, Hot Since 82, Venetian Snares and Bjorn Yttling, which twist and mutate the originals into something breathtakingly new.
In Bastille's hands, the mournful "Are You Sure" becomes achingly soulful and moving, as the chart topping British band flesh out the original with emotive, almost gospel-like backing vocals from Dan Bastille himself. In Bastille's own words:"I grew up watching and listening to a whole host of things that David Lynch created, so having the chance to remix one of his own songs wasn't something I ever imagined I would be doing. "Are You Sure" is my favourite song from "The Big Dream" and having the opportunity to reinterpret it was such a pleasure – as was being able to hang out with David and pick his brain for a while."
Similarly, Bjorn Yttling (of Peter, Bjorn and John) injects sweetness and warmth into the menacing chill of "We Rolled Together", while Venetian Snares venture to the other end of the spectrum, extrapolating parts of "The Big Dream" to create a track worthy of a lost sci-fi soundtrack from the 60's, and Hot Since 82 reconfigure "Wishing Well" into a shimmering house epic.
The deluxe edition is available digitally or as a gorgeous box set complete with a booklet, poster and limited edition, numbered key ring. Make sure you don't miss out.
REMIX PACKAGE: Out now exclusively on Beatport
1. Are You Sure (Bastille remix)
2. Wishing Well (Hot Since 82 remix)
3. The Big Dream (Venetian Snares remix)
4. We Rolled Together (Yttling remix)
Super Deluxe pre-order: http://sundaybest.sandbaghq.com/index.php/the-big-dream-super-deluxe-edition.html
Digital Deluxe pre–order: http://smarturl.it/BigDreamDeluxe
Beatport link:http://www.beatport.com/release/the-big-dream-remix-ep/1203199
LISTEN TO YTTLING JAZZ REMIX OF 'WE ROLLED TOGETHER' HERE: https://www.youtube.com/watch?v=dM_i0Hq98os
LISTEN TO HOT SINCE 82 REMIX OF 'WISHING WELL' HERE: https://www.youtube.com/watch?v=iKSl9hjQJho
DAVID LYNCH – Social Media
Facebook: https://www.facebook.com/davidlynchofficial
Twitter: https://twitter.com/DAVID_LYNCH
WEBSITE
http://www.davidlynch.com