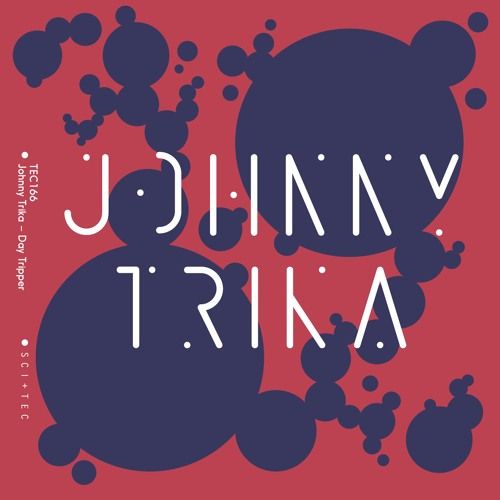 Johnny Trika - Day Tripper
Press Release: 036
Artist: Johnny Trika
EP: Day Tripper
Label: SCI+TEC
Release No: TEC166
Canada seems to be able to produce a wealth of talent, and over the past few years, Johnny Trika is a name that has managed to solidify their place within this competitive industry. His first EP "Main Squeeze" released back in 2014, was followed up with "Punk Fools" in July of 2015 – both on Dubfire's acclaimed SCI+TEC imprint.
This July we see his third release on the label – showcasing his talent as a live performer and producer with 3 original tracks, the EP is minimal and techno focused with his own music expression intertwined.
Johnny's bouncy rhythmic basslines have underpinned his previous work, and his latest collection of tracks are no different. Title track 'Day Tripper' throbs from the off, powered by its strong kick-drum, hollow percussion and escalating synth. Intense and powerful, the rise and fall of its master synth makes this a real helter skelter of a track.
True to its name 'Double Trouble' delivers a similar theme with its mistral rises and funky bass, before the EP is rounded up by the rampant drum work and frenzied vocal twists of '8th Voice'.
Track list:
Johnny Trika – Day Tripper (Original Mix)
Johnny Trika – Double Trouble (Original Mix)
Johnny Trika – 8th Voice (Original Mix)