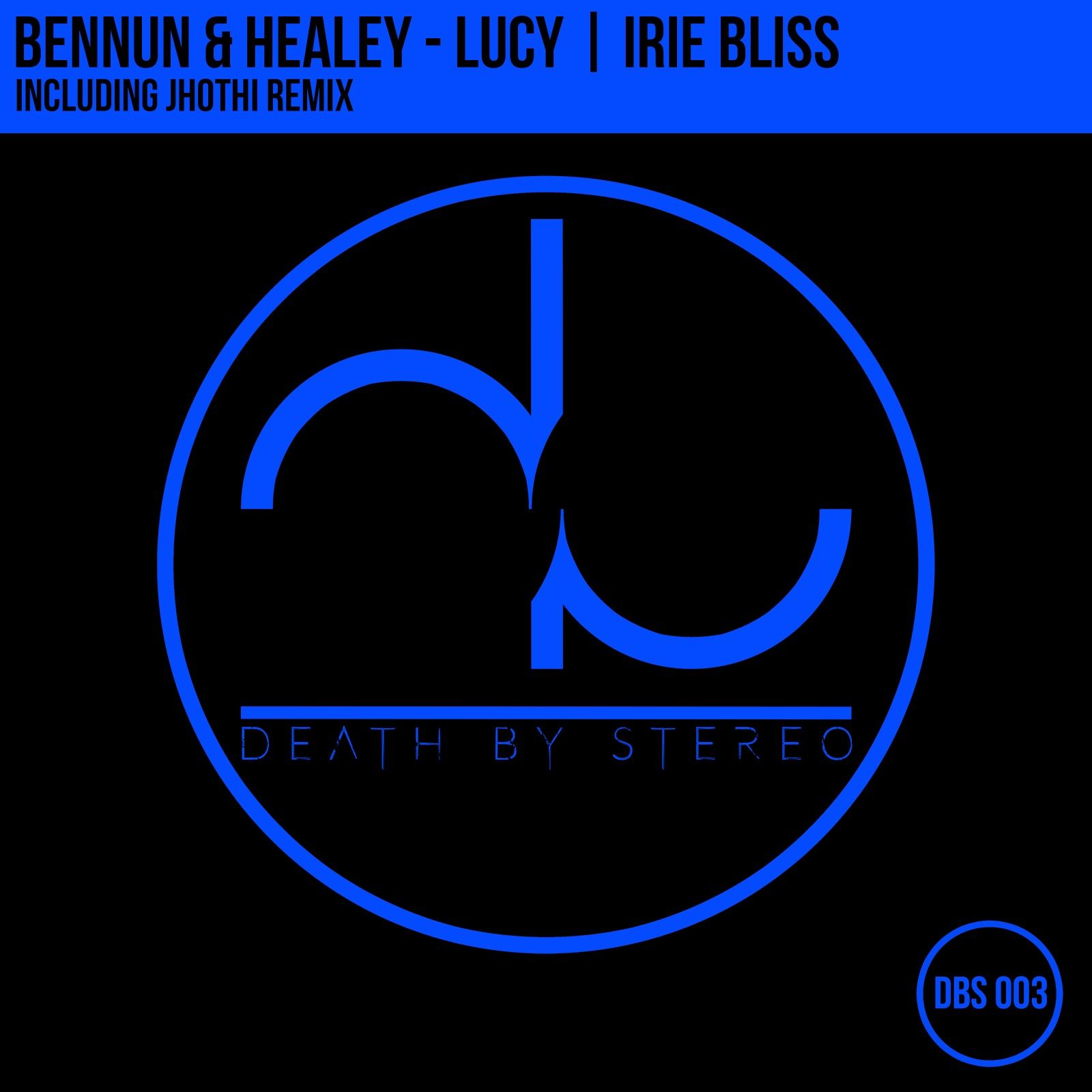 Tim Healey - DBS 003
Bennun & Healey are Bristol-based sound-smith Colin Bennun and DB Stereo's DJ Tim Healey. Their debut on DB Stereo is all guns blazing with this astonishing single.
Penned after a lost weekend at Noisily Festival 2017, Lucy is a slab of future/retro acid tech funk, where a hypnotic groove delivers a de-tuned and lazy techno arpeggio to hook in the dance floor. When the time-stretched "Give me acid" vocal is unleashed, the tune slams back into acid mayhem, with a double-time arp resolving into a jaw-droopingly funky psychedelic motif.
Irie Bliss switches up the styles with journey to bassline house central. A jacking garage groove erupts into chopped up vocal harmonies before the killer bass demolishes the party. Urban warriors beware, this genre-busting banger has whipped every event up into a frenzy when Tim drops it in his sets.
On remix duties is techno/tech house maestro Jhothi whose well-crafted beats have been turning heads this year, working with Tod Terry from his studio in Ibiza among others. The chugging deep-tech re-work, with the lushest bass, tightest percussion and moody melancholic atmospheres, makes a strong case for filing this as his best remix to date. Having just joined the DB Stereo family, this is Jhothi's first release on the new label.
Catch Tim Healey Djing this October at:
4-6 Oct Space Mountain Festival, Granada, Spain
11 Oct Cachorro Doido, Belem, Brazil
15 Oct Mandallah, Sao Paulo, Brazil
21 Oct Phrqncy, Boom Box Lab, London